JoBabe Biography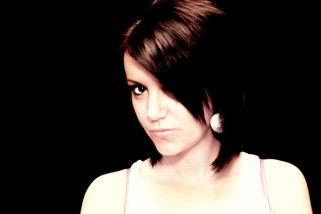 JoBabe smashed into the public eye on the Top 40 smash Real & Richardson ft JoBabe "Sunshine On A Rainy Day" and on her debut solo single "Getting Hot". She has featured on every Love Assassins release to date and recently has found many of her acapellas getting mashed up on Ministry Of Sound's # 1 selling compilation album "Mash Up Mix 90s"!
The singer on countless Big In Ibiza and Nukleuz releases over the past few years, most notably on The Love Assassins big club cover versions "Teardrops" and "The Boy Is Mine" hails from Barnsley in the North of England. JoBabe takes the 200 mile trip down to London every so often and records a bunch of killer tracks in the Big In Ibiza studio 2 with top dog Pedro De La Fiesta. Jo is a natural. There's no stage school background or private singing lessons. Lessons are for pussies. Jo just sings like it's the most natural thing on earth and has covered tunes originally wailed by true masters.
This is the perfect combination of silky and soulful vocals against pumping power house production. JoBabe rarely performs live, which is a shame because she's lovely and would grace any stage. Its our goal in life to get her out of the cosy confines of the studio and into the scary spotlight where she rightly belongs and where we would proudly pay to watch and listen. Jo's discography runs well beyond 50 releases in the last few years. Long may the collaboration between her and Big In Ibiza continue and hopefully a true live queen to follow.
Discography
Love Assassins "Teardrops" (inc Fonzerelli Remix)
Love Assassins "Boy Is Mine"
Love Assassins "Just Fine"
Love Assassins "Ain't No Love (Ain't No Use)"
Love Assassins "Drinking In LA"
JoBabe vs Love Assassins "Sing It Back"
Real & Richardson ft JoBabe "Sunshine On A Rainy Day"
Related Posts