MC Flipside – Biography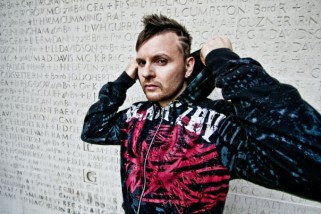 MC Flipside started his career as MIC Perri and quickly became one of Canada's most internationally respected hip hop MCs of all time, headlining alongside legends like Black Eyed Peas, Run DMC, Wu Tang Clan, De La Soul, KRS 1, Sir Mix A Lot, Dee Lite, D12, and Mos Def. In 1996, Flipside gained the distinction of being the only MC to ever host a show on commercial radio in Canada, the paradigm-shifting "Trippin' on Energy" on Toronto's Energy 108.
Reinventing himself in his true passion, Flipside has been building a worldwide reputation as one of the most sought-after MCs in dance music where he is developing his legendary status. Working with the most visionary producers, musicians and rappers Flipside has been defining the future of both hip hop and dance by building his own unique brand of 'urban dance'.
Flipside's hot new single with Kiss FM resident DJ Hatcha on Big In Ibiza epitomizes his urban dance vision and is a revolution in the world of dubstep. Hatcha has lead Dubstep's development as a scene from the start as one of its first DJs and over the past 10 years has helped grow the sound into an international phenomenon.
Starting life as a one off Hatcha dubplate called "Bongo Vamp", MC Flipside insisted on mashing it with his own Future Hip Hop vocals and headed straight into the studio to create a unique cross Atlantic hybrid of the biggest sounds from either side called "Candy Coated", infusing North America's Hip Hop street vibes with the UK's biggest street sound.
Collaborating with the likes of Deadmau5, Funkagenda, Wolfgang Gartner, Hatiras, Deekline, Dave Armstrong, Bart B More, Kelevra, Yves LaRock, Kurd Maverick and now DJ Hatcha, Flipside has unleashed anthem after anthem on labels like Toolroom, Mau5trap, Ministry of Sound and Big In Ibiza as well as his own PBR Recordings which he started in 2007 with his partner Carlo Cina,
His releases have grabbed the attention of worldwide heavyweight DJs including: Pete Tong, Judge Jules, Erick Morillo, Roger Sanchez, Tocadisco, Steve Angello, Armand Van Helden, Josh Wink, Bad Boy Bill, Steve Lawler and Deep Dish as well as consistently smashing into the top of Beatport's chart.
Key Releases
Hatcha & Lost vs MC Flipside – Candy Coated [Big In Ibiza]
Funkagenda feat. MC Flipside – Nobody Listens To Techno [Toolroom Trax]
Wolfgang Gartner feat. MC Flipside – Flashback [TBA]
Kelevra & Sharooz vs. MC Flipside – House Muzik Hustlers [PBR Recordings]
Bart B More feat. MC Flipside – So It Goes (A Day In The Life) [Toolroom]
Yves LaRock feat. MC Flipside – Electric Boogaloo [TBA]
Kurd Maverick feat. MC Flipside – The Rub 2009 [Opaque]
Hatiras & MC Flipside's "Tribute"
Deadmau5 feat. MC Flipside – Hi Friend [Mau5trap]
Hatiras & MC Flipside – Get Blahsted [Hatrax]
Deekline feat. MC Flipside – Hands Up [Hotcakes]
M1 & MC Flipside "I'll House You"
http://www.mcflipside.com
http://www.twitter.com/mcflipside
http://www.myspace.com/mcflipside
http://www.facebook.com/pages/MC-Flipside/10768718828
Related Posts