Rachel Barton – Biography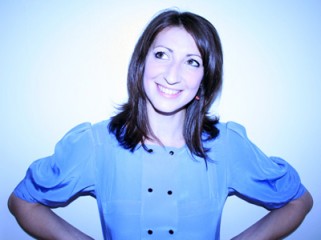 Rachel Barton continues to spread the word of jackin, bouncy, bassy house music.
Born and raised in the South of England, she fell in love with dance music at an incredibly young age and made it her mission to hear and see as many DJ's as possible in order to learn the craft. A season working in Ibiza cemented the desire to be immersed in the industry.
Her DJ career began at 17 with regular gigs in bars around Southampton, Oxford and Manchester and then her own night called Please Yourself in Southampton. It was there she honed her skills and found the sound she now champions – house music across the board from jackin to deep to tech to techno, always the highest quality and always with a sense of fun.
She then moved to London and continued to work hard, DJ-ing all over the country whilst climbing the production ladder at BBC Radio 1.
After being asked by Groove Armada, she enjoyed a residency at Lovebox at The End (RIP) in London before the club closed.
She's featured on various Annie Mac Presents tours, at Creamfieds, Cream at Privilege in Ibiza, Filth in Leeds, Yello in Belfast, Metripolis in Bath, Contort Yourself in Manchester, Koko in London, Groove On in Bristol and many many more.
Early productions 'Who Knows' and 'Giggle' received radio support from Kissy Sell Out, Pete Tong and Rob Da Bank on Radio 1, Andi Durrant on Galaxy, Andy Mac on Radio City Liverpool and Anton Powers on Juice FM. Plus club support from Style Of Eye, Zombie Disco Squad, Mowgli, Solo, Inland Knights, Mark Knight, Joe & Will Ask, Bird Peterson and many more – as well as on Riva Starr's Essential Mix.
Forthcoming track 'Goose Step' is soon to be released on More Music with many more productions and remixes in the pipeline. (Taken from her Official MySpace page).
She had her most successful year to date in 2008 – personally selected for a Lovebox residency at London superclub The End alongside Groove Armada, playing the Terrace at the Radio 1 party at Amnesia in Ibiza and rocking the BBC Introducing stage at Creamfields. Having just finished her debut productions on BII Records.
Rachel is now known for her sound she plays – jackin, bassy, deep house music, always with a sense of humour.
Gigs in the last few years have included Fabric in London, The End also in London, Chibuku Shake Shake in Liverpool, Shine in Belfast, Freak in North Wales, the Custard Factory in Birmingham, Ink at the Winter Music Conference in Miami and the Radio 1 stage at Homelands. In 2001 she worked a season in the 'home of house music' – Ibiza and that led her to the decision to work in music full time. She's now working across the dance output at Radio 1, producing both Pete Tong and Annie Mac's shows.
As Mixmag have recently noted, "Radio 1 producer Rachel Barton rocks the main room with fidgety electro-house so thumping it leaves ear drums itching" She's not sure about itchy eardrums but smiles all round will do for now….
Click here for more info on Rachel Barton… http://biginibiza.com/tag/rachel-barton/
Social Networks:
MySpace
DJ MySpace
Twitter
Facebook
Related Posts