Big In Ibiza present Basement Jaxx – In Pictures – SELL OUT EVENT!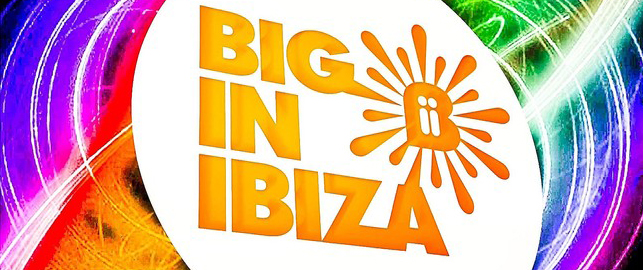 Selling every single ticket in advance and Basement Jaxx on the line up, this was always going to be an amazing night and so when Cut & Splice took to the decks for the opening set it was clear this was going to be a night to remember and another full house for Big In Ibiza! Not holding back Cut & Splice shot straight into their trademark mash ups and bootlegs getting the night going with a bang to celebrate the 10th birthday of The White House (on Friday 12th March 2010) where we hold our monthly London residency.
Watch the video here…
http://biginibiza.com/events/big-in-ibiza-basement-jaxx-in-video/
Dave Louca (aka Love Assassins) followed and kept up the party vibe that has put Big In Ibiza firmly on the map, pushing the atmosphere to fever pitch spinning rocking big room tunes, classics (like Cassius '1999') and some fresh exclusives hot off the press from the studio that evening. Over the 2 hour set the dancefloor filled up to epic proportions with hands in the air and bodies grooving!
With the excitement levels at maximum Basement Jaxx turned it up another notch with their peak time set and got the dancefloor dangerously full before proceeding to absolutely smash the room to pieces with their unique style that has earned them their well deserved reputations. Crossing effortlessly between house, electro, Belgian hoover house, hip hop, classical (Beethoven), Queen and throwing in some of their biggest classics to boot Basement Jaxx got the place jumping and kept it that way. Ben Sowton, Mike Chadwick and DJ Bappa D finished up the night, with Ben's set continuing to rock the dancefloor and his loyal supporters dancing away right in front of the DJ booth from start to finish.
Prohibiton DJs made Room 2 their own providing floor shaking beats all night that matched the intensity of the main room and ensured that everyone was rocking proving why they are one to watch later in the year.
This was not a night for warm up DJs or background music, this was a full on party from the minute the doors opened, something we at Big In Ibiza believe should happen at all events!
Massive tunes on the night…
Hatcha & Lost vs MC Flipside "Candy Coated" (Cut & Splice Mix)
Clock "Whoomph! (There It Is)" (Cut & Splice Manic Dub)
Circle Of Life Remix
MLK "Way I Look At You"
Beethoven's 5th
and in fact everything from Basement Jaxx!
If you feel you missed out by not being here… you did!
Make sure you check us out at our next event – Friday 9th April @ The White House.
Check out the pictures from the night courtesy of Tillate.com and djtrema…
Out Now (on iTunes) – Cancun Electro Anthems 2010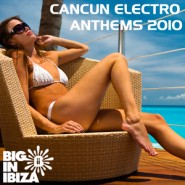 Out Monday (on iTunes) – Electro House Miami 2010
Related Posts