Big In Ibiza present Basement Jaxx – In Video
Basement Jaxx played at the Big In Ibiza party last Friday, in celebration of 10 years of The White House nightclub in Clapham, London SW4. You couldn't get more road blocked if you tried with the whole club bursting at the seams, hot and sweating and definitely rocking! After Cut & Splice and Love Assassins warmed up the club to a fever pitch with many new Big In Ibiza anthems sparking the crowd (including Hatcha & Lost vs MC Flipside "Candy Coated" (Cut & Splice Mix) and Clock "Whoomph! (There It Is)" (Cut & Splice Manic Dub), Basement Jaxx hit the decks around 12.30 and did what they do so well.
Check out all the pictures here…
http://biginibiza.com/events/big-in-ibiza-basement-jaxx-in-pictures/
Watch the video from the night…
They travelled down a huge variety of genres, sub genres, grooves, beats and baselines and then some. At their most extreme they played unmixed and for the most part un-cut up Beethoven's 5th and Queen's Bohemian Rhapsody, Belgian hoover house, electro, funk, hip hop and a smattering of their own classics in between a plethora of rooty house and electronic grooves amundo that they are so well know for. They consumed copious amounts of vodka and cranberry juice, cut mids, highs and used the mic in a mentalist and ear crunching fashion that left the crowd gasping for more.
The night started rocking at 8.30 and was still rocking by 4.30 in the morning. This was no time for warm ups and minimal shoe gazing. This was a night of unbridled hands in the air jump up and boogie ooggie oogie all night long till you drop kinda party that Big In Ibiza is gaining a huge reputation for. Basement Jaxx wound it up to 11 and even they were smiling by the end of their unique but immensely fun 2 hours of journeying around the super sonics of electronic parting of the highest order. Full, phatt, fun.
If you missed out on this event don't worry here's to the next Big In Ibiza party on Friday 9th April @ The White House!
Bii Big, Bii Cool, Bii There!
Dave Louca (Love Assassins) "I don't believe in warm up DJs or warm up sets. People come to party – so we make them rock from the minute they arrive in the doors! That's what I want from a club night and that is what Big In Ibiza delivers!"
Check out Cancun Electro Anthems 2010 Out Now on iTunes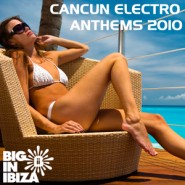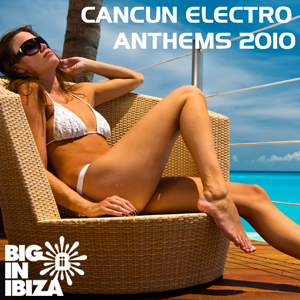 Related Posts