Exclusive Interview – Nino Anthony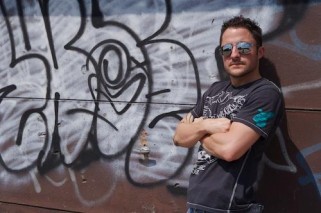 Nino Anthony first came to light on the scene back in 2006 as a producer by releasing tracks on his newly formed label, Portamento Records.
Since then Nino has released an abundance of original productions and remixes on some of the biggest labels in the world in including Big In Ibiza, Pacha Recordings, Ministry of Sound, Spinnin, Juicy Traxx, Resist, Defected and Vendetta among many others! His tracks and remixes have also been a massive part of his success, most recently for Big In Ibiza he remixed Jonathan Ulysses & Peter Brown's "Time", which you can listen to here.
Don't forget we also have exclusive interviews with Jonathan Ulysses, Peter Brown, and many others!
1. What are you working on at the moment?
Well lately, I have been busy working on remixes more so then original tracks. I just remixed a track for Nick Waters. I also just finished up a remix for Seamus Haji v Dino Psaras feat Rudi titled "My Destiny" that will be out on Seamus' Big Love Imprint . On the original production front, Phunk (1/2 of Granite & Phunk) and I are collaborating on a massive piano anthem (we hope) called "Pianoism". We are shooting for a release in February or March around WMC time. So yeah, just staying really busy.

2. Where do you see dance music going in 2010?
I think it's going to continue to progress further, and also continue to get bigger and reach a bigger wider variety of audiences. I don't necessarily see that as a bad thing, the bigger it gets, like a lot of people do. As long as it keeps it's vibe and doesn't go total cheese/mainstream, it will remain the freshest and best music out there.

3. What makes a good DJ?
Charisma, mixing skills, track selection, and most importantly they have to look like they are feeling the music and not just up there playing music because someone booked them.
4. What's your favourite bit of kit, and how does it sit in your overall set-up?
Well, for a while it was my Future Retro Revolution, but it's been broke for over a year. Lately, I've really been getting the most out of Reason and really focusing on pulling unique sounds out of it. Reason has some really other worldly sounds, so it's just a matter of tweakin with them and making them groove and dance-floor friendly.
5. Tune of 2009/Most influential artist of 2009?
Wow, so tough to pick 1 tune…I would probably have to say "Leave the World Behind". You couldn't go anywhere and not here it. It was an amazing collaboration of minds and the result turned out to be a MASSIVE tune, and in my opinion, the biggest tune of 09.
6. What can we expect from you in the future?
As far as productions, I'm definitely getting more into the deeper/tribal vibe of things, but still keeping it peak hour. As far as djing, hopefully big things and much more traveling in 2010. 2009 was spent mostly in my studio, so I'm ready to get out and travel and experience different places, different cultures, different experiences. I just signed on with APO artist management, so I am expecting big things for 2010.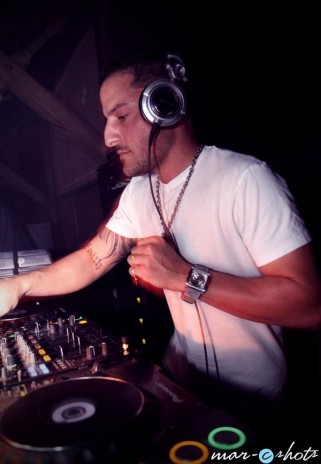 7. How did you get into DJing?
To make a long story short…my brother and I went to University together, and he was the dj at a local bar. He wanted to switch to bartender to make more $, and asked me if I wanted to take over. I had no idea what the hell I was doing, so I just played 1 song after another with no blends. From there, it just progressed and I got into house music and the rest is history. So I have my older brother to thank for giving me my first gig.
8. Favourite gig you have ever played?
Cervantes Masterpiece ballroom in Denver Colorado. Great venue, really underground, great people, great city.

9. Event of 2009?

That I witnessed—Erick Morillo @ Spybar Chicago, and Roger Sanchez @ Crobar Chicago…BOTH PLAYED AMAZING SETS!

10. Twitter or Facebook?
Well, I still prefer myspace actually, just b/c the music aspect of myspace. Facebook is nice for keeping in touch with people, and I just recently got on twitter. I'm starting to like it more and more.

11. What is your most prized posession?
My health…but in the materialistic world…my home studio.

12. What tunes are on your playlist at the moment?
There is so much good music out right now, it's almost impossible to pick a few. But I suppose my Top5 (in no order) would be…
1. Nino Anthony "Why Can't We See? (Groovenatics Remix)
2. Dirty South "We Are" ft. Rudy (Alex Gaudino & Jason Rooney Remix
3. Mijangos "Bahia" ft. Café de Sol (Erich Ensastigue Pure Jaus Rremix)
4. Sidney Samson & Tony Cha Cha "Emporium" (Original Mix)
5. The Face, Adam Shaw, Mark Brown "Needin U" (Norman Doray Remix)
13. Cats or Dogs?
Haha, the question of all questions…I started out growing up with dogs, but my ex-girlfriend bought me a cat years ago, and now I have 2 and I would definitely consider myself a cat person now. They are not as needy as dogs and way easier to take care of.
14. What is the weirdest experience you've ever had behind the decks?
I haven't had any weird experiences behind the decks to date, but the worst experience I have had as a dj, is being held in immigration in the UK b/c I didn't have the correct working documents that were apparentely necessary in order to play. I ended up staying in immigration holding overnight and forced to fly all the way back to the states the next morning. Not a pleasant experience to say the least!
15. What do you do in your time off?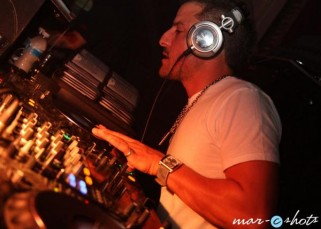 What time off 😉 I rarely seem to get a break, but outside of music, I hit the gym as much as possible, and just like chillin out watching t.v. or reading.
16. Have you ever received strange gifts from fans?
No, not yet.
17. What would be your ultimate holiday?
Anywhere that has warm weather, sun, beautiful beaches, beautiful women, great clubs and great music!
18. What would you say is your best trait?
My work ethic.

19. Is Ibiza still the home of dance music?
I can't really say as I haven't had an opportunity to make it over to the white isle yet  Hopefully summer of 2010, I'll get a chance to check out the madness that is Ibiza.