Ibiza Knights – Exclusive Interview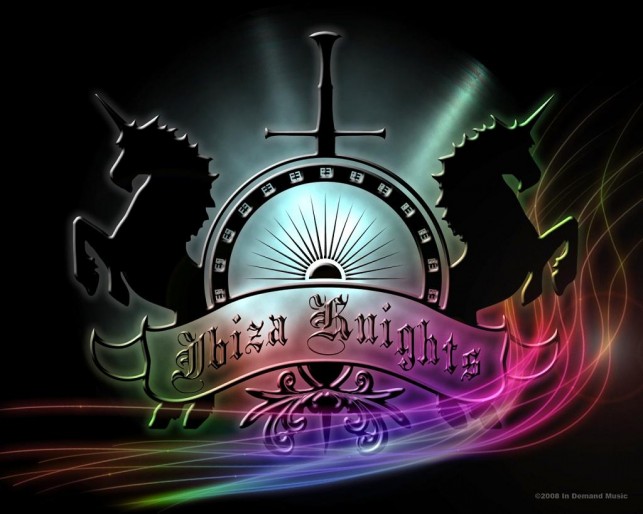 Ibiza Knights aka DJ Fubar and Christian Davies have had a magnificent 2009, unleashing their mammoth live show and gaining masses of support on their unique productions and original vocals. To launch 2010 the boys unleash 2 hot new remixes of their 2008 Ibiza anthem "(Feels So) Good To Be Alive" from Filthy Louca and Big In Ibiza.
With over 20 years experience in DJing, writing, producing, singing, events promotion, management and more DJ Fubar has been there, seen it, done it, rocked it and still continues to reek havoc on dancefloors worldwide with his insatiable appetite for pleasing crowds and entertaining. Now resident DJ, promoter and head of music for the UK's biggest club, The Syndicate (Blackpool) Jason Fubar has found his calling playing to well over 10,000 clued up and up for it clubbers a week alongside some of this biggest DJs in the world including Carl Cox, Paul Van Dyk, Paul Oakenfold, Armin Van Buuren, Mauro Picotto and more!
Other half of Ibiza Knights Christian came to the forefront in 2007 with residencies at Liquid in Wrexham and Honeyclub in Rhyl as well as producing for DJ Fubar, Des Mitchell (BCM, Bora Bora), DJ Kuta (N-Trance) and co-writing the theme music to American Idol with Bonsai music. Constantly DJing around the world and compiling BCM's annual compilation series as well as producing under a host of monikers, Christian Davies is a talent here to stay.
We caught up with the guys before heading off to put the final touches to some killer new material for the new decade!
1. What are you working on at the moment?
Things are really hotting up on the production front with a few remixes and collaborations with Alex M.O.R.P.H & Chris Ortega, plus remixes of Temper Traps & Rank 1 due for release early 2010.
2. Where do you see dance music going in 2010?
Everything seems to be going full circle at the moment, but it's an exciting time for EDM as it doesn't appear that clubs & events haven't been hit too hard from the recession so we think more live aspects of artists will feature more in 2010.
3. What makes a good DJ?
Ability to read the crowd in front of you and not to have a game plan before hand as things can change very quickly and you must have the ability to adapt and keep up with moving trends.
4. What's your favourite bit of kit, and how does it sit in your overall set-up?
Jason – im just getting to grips with Ableton Live, but ive started doing Old Skool Vinyl sets on Serato using the Vinyl option rather than CD and the Old Skool ravers love the fact that im using Turntables!
Christian – I've got so much! In the studio I love my Nord Lead 3 & Virus C (old school!) plus of course tons of plugins. Recently getting into Reaktor as well for some different and unusual sounds. DJing I'm a big fan of serato scratch live, with turntables and MIDI controller.
5. Tune of 2009/Most influential artist of 2009?
Jason:
Tune – Sidney Sampson – Riverside (hits the button every time !)
Influential Artist – Little Boots (Cos she's from Blackpool….its been girl power returning this year !)
Christian:
I would have to agree with Jason, Riverside never fails! On the whole though I don't think I could narrow it down to just one track or artist, there's so much great new music around (who said dance music was dead??)
6. What can we expect from you in the future?
More Live sets with us both in session together as we did this last week at Gatecrasher and went down amazing !!
7. How did you get into DJing?
Jason – Love of music and visiting clubs for the first time in 1988 and hearing "Steve Silk Hurley – Jack Your Body" !!
Christian – I have been DJing ever since school (I started doing the school discos at my school!) and writing and producing music even longer. Once I started working in nightclubs it was just a natural
progression into dance music and take it full time from there.
8. Favourite gig you have ever played?
Jason – Ibiza 1999 at Space on the terrace. Before the roof was added last year it was a magical place and one where you would see every dj on their nights off always on the dancefloor. Plus some 60 year old dude climbing the walls in a Spiderman outfit stuck in my head !!
Christian – I think it would have to be Gatecrasher @ The Syndicate, as not only was it a great night, it was a live showcase set of all our own music and remixes, and it really went off with the crowd.
9. Event of 2009?
Jason – There's two for me…. Armin Van Buuren, Gareth Emery & Myself at The Syndicate, Blackpool, UK on May 3rd, just an amazing night & secondly the Ibiza Knights Debut "Live Dex n Efx" set at Gatecrasher in November 09
Christian – I was there with Jason @ the Armin night and it was immense, if a bit of a blur towards the end
10. Twitter or Facebook?
Jason – 100% Facebook, im addicted! (Having over 8000 fans & friends keeps me busy !!)
Christian – ooooooo… twitter…. (or facebook) can I have both?
11. What is your most prized possession?
Jason – My car !! got a tidy BMW X5 !!
Christian – my Mac!
12. What tunes are on your playlist at the moment?
Jason – Anything by the Swedes
Temper Traps – Sweet Disposition (Ibiza Knights Remix) (Obviously)
Sidney Sampson – Blackpool MoFo (a special Blackpool version done by Sidney Sampson for me !)
Bob Sinclar & Dirty South – The Russian March
Christian Davies – Touch My Heart (Stefano Noferini Remix) (well done Chris !)
Faithless – Sun To Me (Jerome Isma-ae Remix but also the Alex M.O.R.P.H. remix in Trance sets)
Fedde Le Grand – Praise You (Fatboy Slim vs. Fedde Le Grand Remix)
Wippenberg – Pong (Tocadisco Remix)
Anything by Riva Starr at the moment !
Christian –
Temper Traps – Ibiza knights remix – but Jason already got that one in!
Javi Mula – Come On
The Mitchell Project – Wanna See You Dance (Christian Davies Remix)
Whelan & Di Scala – Black Sensation
On my stereo now…. Mark Knight & D Ramierz – Downpipe
Sexy Bitch – Abel Ramos or Chuckie remix – always rocks!
13. Cats or Dogs?
Jason – defo Cats !
Christian – Cats
14. What is the weirdest experience you've ever had behind the decks?
Jason – Victoria Beckham walking into the DJ Box in BCM, Magaluf in 2000 cos I just thought the crowd were going mental for me, but she was stood behind me !! haha
Christian – Some girl taking all my clothes and not bringing them back until the end of the night… DJ'd the whole gig in my boxers!
15. What do you do in your time off?
Jason – Whats Time off ?? haha, Sleep, eat, play Golf, Football, Ski so plenty of holidays
Christian – Sleep. Sleep. Write music. Sleep. Eat curry.
16. Have you ever received strange gifts from fans?
Jason – yes a few weird paintings, but one guy had my logo tattooed on his arm which was a bit
bizarre !!
Christian – hmmm…. no
17. What would be your ultimate holiday?
Jason – Thailand in January when the UK clubs have shut up shop for the first 3 weeks, the Thai people come out to party and loads of A-List DJs are there chilling in the big resorts in Koh Samui, plus I lived there for a year and adore the place !!
Christian – Anywhere where I can take my mind off what remixes I should be doing, what gigs I'm missing, and who is gonna do this weeks radio show!
18. What would you say is your best trait?
Jason – im too generous for my own good !! Lets just say I wont be rich when I die !!
Christian – I guess I'm a good listener, which is always a bonus when you make music for a living
19. Is Ibiza still the home of dance music?
Jason – No I wouldn't call it the home it's just the best platform to showcase your music as clubbers have a different vibe there at the atmosphere is amazing at the clubs. When they go to Ibiza, they will listen & dance to pretty much anything !
Christian – Yeah I would agree, I find that Ibiza is one of those places the clubbers will dance to anything as long as its great music. It doesnt have to be something they can sing along with (and noone would DARE ask for christina – Dirrty lol)
20. Has it ever all gone completely wrong?
Jason – so far ive not been cursed with any bad luck, except for maybe a few fire alarms stopping the music every now and then, but I just get on the mic and start singing and the crowd respond accordingly. In 2000 there was a power cut at a gig at BCM in Magaluf and I had the crowd sat down on the dancefloor singing classic dance tunes for 45 minutes till the power was restored, a nice
moment !!
Christian – I had to evacuate 2000 people from a club half way through my set once – but it wasn't my fault (honest!) Other than that, my laptop crashed once or twice, but I always have a CD backup so it wasn't very exciting. Sorry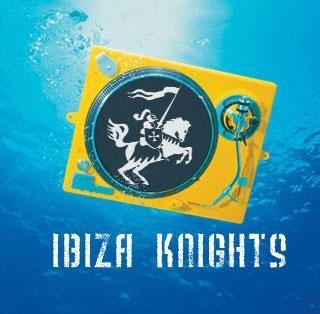 http://www.myspace.com/ibizaknights
http://www.myspace.com/dj_fubar
http://www.myspace.com/djchristiandavies
Related Posts