Setrise – Interview
Fresh from remixing Fonzerelli's classic "Moonlight Party 2011" Setrise aka Melle Bakker joins Big In Ibiza for a chat.
"Setrise aka Melle Bakker is the new dance sensation from Utrecht, The Netherlands. His productions are frequently supported by Armin van Buuren, DJ Tiësto and even Benny Benassi requested him to remix his classic 'Satisfaction', re-work that Paul van Dyk has been massively supporting for over months. Last year his remix of the legendary 'Kernkraft 400' was one of the biggest tracks around, with no one else than Armin van Buuren naming it the favourite track in his sets. Melle has performed his broad sound all over Europe as headliner or playing alongside the regular large dance acts. At yet 19 years of agehis releases have been hammered by pretty much every radio station and house/trance-dj on the planet. Melle also is a radio personality for the Dutch station DeepFM on every Wednesday night. With MIXMAG (UK) naming Setrise; 'Breathless and full of promise' you can expect even more from this Dutch youngster." www.setrise.nl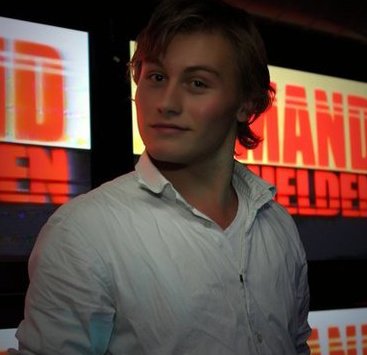 How did you get into DJing?
When I was 15 i started djing at hockey events for fun. The crowd wanted to hear stuff the knew, so i got into mixing popular well-known music with my own music. That's when the real gigs started coming.
How do you make yourself noticed and stand out?
Trying to do something different than the rest. I just have the goal to get people moving with either a catchy melody or crazy hard stuff.
What makes a good DJ?
Someone who knows what the people like. In the end a dj is just playing his favorite tracks that he thinks the crowd will like. Sometimes we forget that. Anyone can be a dj. It's just that some do something different than the rest and that makes a good dj.
What was your first experience of Moonlight Party?
The compilations of Tiesto, called In Search of Sunrise really where the first few cds that got me into trance music. Back then I used to listen to the compilations while playing Fifa 2007 on my xbox (nerd). The vocal was just so catchy and that's why i was so thrilled about remixing it.
Download Fonzerelli "Moonlight Party 2011" (Setrise Remix) exclusively from Beatport: http://beatport.com/s/r1CBVb
How did you first get into production?
I remixed Johann Pachelbel's Canon for fun and Ferry Corsten started playing it. From there I thought I gotta do more of this.
What is your next big gig?
Electronic Family in Amsterdam with Armin van Buuren, Ferry Corsten, Gabriel & Dresden, Gareth Emery, Jochen Miller, Leon Bolier, Markus Schulz, Rank 1, Sied van Riel, Simon Patterson, Wippenberg and myself on the 30th of July 2011. I'm also playing in Utrecht, where I live again next week since 2 years, so also looking real forward to that.
Can you give us a sneak peak at what is coming up soon?
A remix on Armin's A State of Trance of a track by a new guy from Moldova called Andrew Rayel
Favourite gig you have ever played?
At a club in Elabuga, Russia. Such a small city and region and then such a big club and such a good crowd.
What is your most prized possession?
My iPhone. I feel sad saying it because when I got it in March I totally hated people saying there iPhone is so great and all. But for keeping in touch with your fans, the twitter and facebook apps are just perfect.
What is the weirdest experience you've ever had behind the decks?
Getting pulled away from the decks by some drunk lunatic at a club called Ekwador in Poland.
What do you do in your time off?
Study economics at the University of Utrecht
Have you ever received strange gifts from fans?
Yeah, some real strange gifts. I think the best one I got was a car license plate sent by Jason from the US. His car called 'Setrise' got wrecked by a drunk driver and one of the only things left was the cars license plate, which had 'Setrise' on it.
What would be your ultimate holiday?
A week on my own island in the caribbean with a good soundset, fun people and alot of alcohol
What would you say is your best trait?
Probably that I'm not afraid to play more well-known commercial music as long as I just get the crowd going. So many dj's are so stuck up in their own 'sound' that they completely forget what they are meant for.
Has it ever all gone completely wrong?
No, while i'm touching the wood. To be honest, I've been very fortunate in my life with everything; family, friends, education, music, money etc. You never know what the next day can bring so that is why I am enjoying every minute.
Most influential artist of the year so far?
Of course Armin van Buuren has the most influence on the fans in this scene. So many people listen to his radio show. However, you have so many guys out there making such big tracks that influence my sets alot. Some tracks just work so well on the dancefloor. Just to name one of the many amazing producers Matthew Nagle from Ireland.
Any advice for DJ/Producers just starting out?
Know what you want, because not knowing what you want is the worst thing you can have. There are so many dj's out there. Like i said earlier; anyone can be a dj and it's just that you need to do something different than the rest and to be a good dj.
What is next for Setrise?
Some sleep. I have a hangover.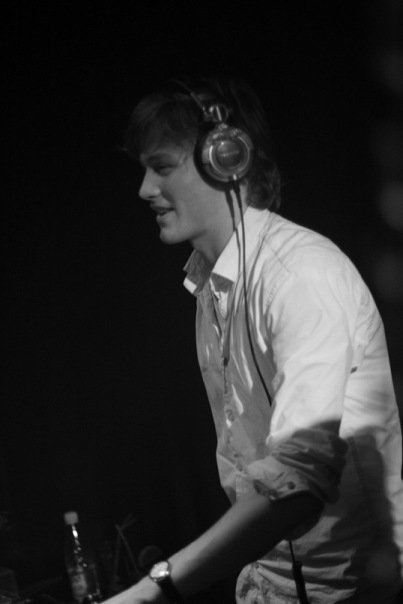 Related Posts