Tim Andresen – Exclusive Interview

Tim Andresen (What Happens, Professional Losers)

Considered the most influential man in Danish house music, Tim Andresen is now well established as a producer, remixer, promoter and label owner with truly international reach. He forms one half of Professional Losers signed to Norman Cook's mighty Southern Fried imprint, Mark Knight's Toolroom stable as one of the "Leaders Of The New School".
Proving himself more professional than loser, Tim Andresen's global reputation has continued to grow with solo work successfully released on the UK's longest running house label Azuli, Distinctive, Suesse Records, Big In Ibiza, Fizzeek, Strawberry Blonde, 1980 Recordings, Fragile, Frosty Music, Nightology, Dumb Recordings, Jeepers Music and of course a whole string of releases and remixes on his own label What Happens.
Tim Andresen has had support from Pete Tong on The Essential Selection and further plays from the likes of Erick Morillo, Deep Dish, Hernan Cattaneo, Nic Fanciulli and dancemusic's biggest superstar Fatboy Slim whom he was also asked to remix. Constantly showing his undeniable talent, his productions have climbed various charts reaching #1 in the UK Buzz Chart, and topped bestseller charts at leading download stores.
Looking back at the past years he won the Best DJ award at the Club Awards 2007, won the prestigious Most Popular Nordic DJ award (voted by the Scandinavian clubbers in 2007) and is now nominated for Best DJ for the 7th year running at the Danish DJ Awards making it a staggering 17 nominations overall in the 9 years history of the awards, proving his legendary contribution to the Danish nightlife over the last decade.
We caught up with Tim Andresen in one of his spare moments between gigs and the studio…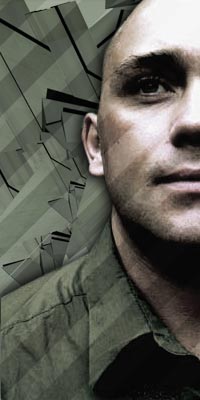 1. What are you working on at the moment?
A remix of Ran Shani's "Classixx" out on Mirabilis soon.
2. Where do you see dance music going in 2010?
Hopefully it steps up a gear or two and gets out of the global crisis.
3. What makes a good DJ?
Someone who's dedicated, know the music, creative, technically gifted, able to play a clever set and good at connecting with the crowd.
4. Tune of 2009/Most influential artist of 2009?
"Sweep The Floor" from Joris Voorn springs to my mind.
5. What can we expect from you in the future?
I've got quite a few tracks done and I'm currently working on several unfinished bits and pieces besides that. The next release from my hand will be a track called "Crash Box" out on my own What Happens label in March. Also check out "Doobaba" out now.
6. How did you get into DJing?
Through a friend with a mobile disco back in the eighties.
7. Favourite gig you have ever played?
That's a tough one… The obvious answer would be the Space terrace, Pacha or Privelegé, but one of the most memorable parties were in a carpark in Kazakhstan with a 4000-strong up-for-it crowd all dressed up for Halloween. That was something special! On the home ground my monthly Oven Ready nights at Vega stood out as legendary. Back then it was rated the best Friday night in the World by the likes of Mark Knight, Martijn Ten Velden and many more. Now we run our What Happens events with success at the excellent Culture Box in Copenhagen and those nights are well worth visiting if you're around Copenhagen at some point.
8. Event of 2009?
Sundays at Ushuaia (Ibiza)
9. Twitter or Facebook?
Facebook
10. What is your most prized posession?
I'll have to say my girlfriend…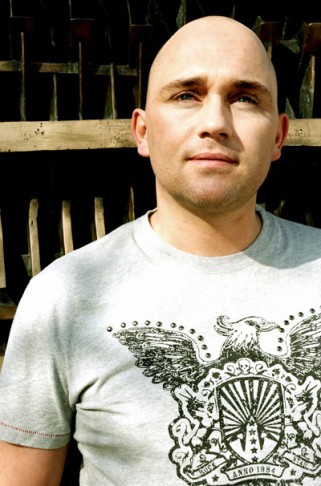 11. What tunes are on your playlist at the moment?

Nic Fanciulli's "Dusty House Room 3" on Rejected, No Brainer's "Resize EP" on Alive and there's a few from Danny Serrano which are all fresh. Not to forget all the great new releases on What Happens of course. Speaking of No Brainer (now under his new Teva moniker), I can't big up this guy enough… He is so talented!
12. Cats or Dogs?
Cat. Got one myself.
13. What is the weirdest experience you've ever had behind the decks?
I was quite surprised when a man came up trying to order drinks and not realizing it wasn't the bar.
14. What do you do in your time off?
What time off? Well, on a more serious tip, I started in a gym this year. It takes up quite some time during the week but it's been a wake up call after years of destroying my body. I'll recommend it to everyone in the music industry.
15. Have you ever received strange gifts from fans?
A few… I once got the face from a rabbit costume that someone gave me while playing and it somehow ended up in my house afterwards.
16. What would be your ultimate holiday?
Sunny beaches, fantastic nature, great food, lots of fun and those I love around me.
17. What would you say is your best trait?
Dedicated and passionate about the things I do.
18. Is Ibiza still the home of dance music?
It is, yes. Although it doesn't quite have the same influence it had back in the days. Having said that can we please get back to the days before restrictions took over the island?
19. Has it ever all gone completely wrong?
Once… Not giving you all the details though.
www.timandresen.com
www.whathappens.dk

Tim Andresen – Do Your Thang – Big In Ibiza
Chris MiMo – Pick Me Up (Tim Andresen Remix) – Big In Ibiza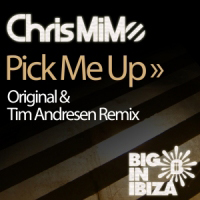 Related Posts