100k+ views for Fonzerelli's steamy video "Dreamin' (Of A Hot Summers Night)"
After a summer of huge club and specialist radio support Fonzerelli's sun drenched anthem "Dreamin' (Of A Hot Summers Night)" has notched up an impressive 100,000+ views on YouTube on just one post of the Official Video! 18 year old Sean Young and the stunning Lina provide the eye candy and immediately hit it off after meeting in the sweltering summer heat of Barcelona for the video shoot. Check it out…
On his first trip abroad, Sean was immediately put on the spot when asked to kiss the beautiful, older Lina. The two went on to shoot 3 days of steamy footage in separate locations around the romantic Spanish city. They both must have won the accolade for the most amount of kisses ever on a music video shoot. The crew even came up with the new phrase Kisses Per Minute (KPM) to describe the action, which was shot in searing heat and the sexual chemistry between Sean and Lina is evident throughout the video.
Arriving on set the originally cast French lead actress called to say she had been stopped by Passport Control leaving Paris and there was no way she'll make the three day schedule. Time to panic? Yes. The Big In Ibiza crew had no other option but to spend the next few hours manically scouring the city for any beautiful and talented young actress they could find until finally at the 11th hour, the incredibly stunning Lina came to the rescue through a local acting agency. The self proclaimed bohemian had saved a few peoples skin just in time and went on to shoot three days and nights of steamy action in and around Barcelona's romantic skyline and her stunning features have gone on to become an integral part of a music video
After the three days of intense shooting, Sean and Lina headed down to Barcelona's exclusive Opium Lounge where after a few drinks in the V.I.P Sean even got the chance to meet his football hero, Ronaldinho who happened to be partying at the table next to them…truly a hot summers night dream come true! A week of sun, sexy video shoots, beautiful women and partying with Brazilian football legends…we don't think it gets much better than that for your first holiday!
Also check out Fonzerelli's first release, the club sensations "Moonlight Party" which has nearly reached a staggering 600,000 views on YouTube. Check it out…
Download Fonzerelli "Dreamin' (Of A Hot Summers Night)" – including Robbie Rivera Remixes from Beatport.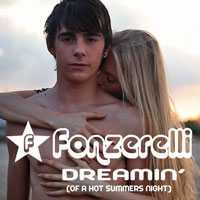 Download Fonzerelli "Moonlight Party" from Beatport.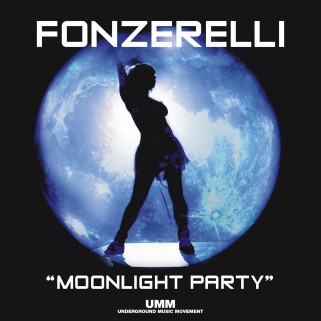 Related Posts