90s Big Room Tunes – Full Release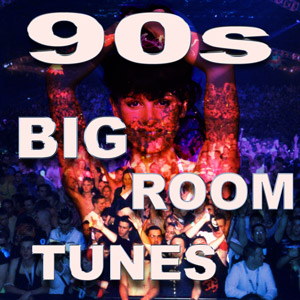 Download from:
Beatport
Trackitdown
Amazon
Juno Download
Audiojelly
DJ Tunes
Dance Music Hub
iTunes
2010 has seen a monsterous resugence in the fashions of the 80s & 90s and has led to a boom in compilations and remixes of 90s classic anthems that have gone on to sell hundreds of thousands of units over just a few months. These include the 100k+ selling "Big Tunes: Back 2 The 90s" (and forthcoming follow up "Big Tunes: Back 2 The 90s Volume 2" and Mash Up Mix 90s on Ministry of Sound, Universal's, "Floorfillers 90s Club Classics" as well as "Now That's What I Call The 90s" and "90s Dance Hits".
Media Records was one of the scene leaders and one of the most successful Euro Dance labels at the time that still has many fans all over the world. During the 1990's Media found huge success across the UK and Europe with the 49ers, Capella, Anticapella, Clock, Sharada House Gang, East Side Beat, R.A.F. and many more. The singles sold in their millions and the aritsts were released on Island, London Records, RCA to name a few. Some of these releases feature prominently on these high selling albums currently topping the UK Compilation Charts.
However, many of Media Record's biggest club classics and crossover hits are frequently overlooked for such albums and so we have compiled our own project of full force 90s anthems for this 2 DJ Mix, 24 track snapshot of that incredible era. As well as featuing the cream of the hits (7 UK top 10's) including East Side Beat's No. 3 UK chart hit, "Ride Like The Wind". Three of Capella's UK top 10's, "U Got To Let The Music", "U Got 2 Know", and "Move On Baby", as well the # 4 UK hit "Whoomph! There It Is", this album also aims to showcase the true sound of nightclubs across Europe during the period and not just the hits with acts like DJ Professor, Fargetta, Ann-Marie Smith, Anticapella and Clubhouse ft Carl.
90s Big Room Tunes offers an alternative look at the hits and club anthems from the era, presented by one of the leading labels at the time, Media Records.
Download from iTunes
TRACKLIST
CD1:
1. Fargetta & Ann-Marie Smith – Music (Synthesis Edit)
2. Ann-Marie Smith – (You're My One and Only) True Love (Clock Mix)
3. UK – Small Town Boy (UK Mix)
4. Mars Plastic – Find The Way (Extended Mix)
5. Clock – Axel F (Clock ten to two Mix)
6. Anticapella – Move Your Body (Extended Mix)
7. Lizzy Mac – Don't Go (Large Tunes Inc Euro 12" Mix)
8. D.M.Johnson – I Say A Little Prayer (Original Mix)
9. Capella – U Got 2 Let The Music (Original Mix)
10. R.A.F – Take Me Higher (Original Mix)
11. Sharada House Gang – Let The Rhythm Move You (Original 12" Mix)
12. Antico – What I Gotta Do (Energetic Mix)
CD2:
1. 49ers – Rockin' My Body
2. Club House feat Carl – Light My Fire (Cappella R.A.F. Zone Edit)
3. Clock – Everybody (Time Gentlemen Please Mix)
4. Capella – Move On Baby (Extended Mix)
5. Sharada House Gang – Keep It Up (Twighlight Zone)
6. Clock – Whoomph! There It Is (Time Gentlemen Please Mix)
7. Francesco Zappala – No Way Out (Hardcore Mix)
8. Cappela – U Got To Know (Original Mix)
9. Anticapella – 2/231 (Extended Mix)
10. DJ Professor – Rock Me Steady (Techno Remix)
11. East Side Beat – Ride Like The Wind
12. R.A.F. By Picotto & Gigi D'Agostino – Angel's Symphony (Mediteranean Mix)