Big In Ibiza Presents: BassDeVision Records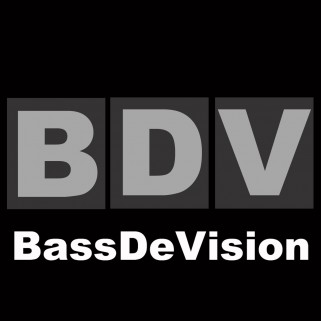 BassDeVision is the new label from the people behind two of the world's most foremost Dance music labels, Big In Ibiza and Nukleuz, responsible for acts such as Cut & Splice, Vibeizm, Tom Neville, Filthy Rich, Fonzerelli, Pierre Pienaar, Mauro Picotto, BK, Andy Farley, Lisa Pin-Up, Nick Sentience, Love Assassins and many more.
Forming in early 2012, BassDeVision were determined to take the bull by the horns and force an immediate impact on the urban bass and dance scenes that incorporate so many of today's current sounds such as Dubstep, Drum & Bass, Glitch and Moombah. We release across a range of styles specializing in bass music and have distinguished ourselves aside from other labels for our brilliantly produced cutting edge music.
BassDeVision are extremely broad and open minded in their musical tastes and you will see a range of genres covering underground and cross over from internationally renowned DJs as well as undiscovered talent of the highest quality. We are constantly on the lookout for great new producers and feel a sense of responsibility to launch the careers of such potential artists, so don't hesitate to contact us if you feel you can compare with our previous releases.
With music championed by DJs all over the world including the likes of Skream, Modestep, Dubba Jonny, Hatcha, MRK1, Tim Ismag, Dirt Monkey, Lost, Cotti, Toddla T, Kissy Sell Out, Dev, Coven, J:Kenzo, Jakes, MC Flipside, Phrenik, Oblivion, Enigma Dubz and a whole host of RinseFM and FilthFM DJs, BassDeVision has made an immediate impact on the scene.
www.bassdevision.com
www.facebook.com/bassdevision
www.soundcloud.com/bassdevision
www.youtube.com/user/bassdevision
www.twitter.com/bassdevision
Related Posts