Filip Le Frick Exclusive Interview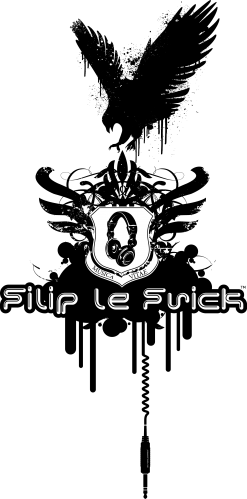 Kick starting 2009 by hitting the Beatport Top 10 with his remix of Tito Puente Jnr ft India "Oye Como Va", Filip Le Frick (born and raised in Gothenburg, Sweden) set himself up for a great year so Big In Ibiza grabbed the boy wonder for an exclusive interview for a catch up and a look into the future.
Filip's tracks contain a strong influence of worldly rhythms like latin, african, you name it, Le Frick manages to fuse them all together and make it into a bouncy Tribal Electro house sounding work out! Things started really taking off for Filip in 2008 after being featured on Pete Tong's Fast Trax show twice with his track "Rock Some Beatz". The labels began to stand up and take notice, which has since saw him have releases on both Big In Ibiza, 1980 Recordings and Musik X Press Records. Now in 2010 Filip Le Frick Boosts things up with a New label (Frickbeat Records) and a new fresh sound already collaborating with rising artists and putting out tracks like "Thango" And "Ghettoblaster".
Filip Le Frick Remixes on Big In Ibiza:
Tito Puente Jnr ft India "Oye Como Va" (Filip Le Frick)
Brazen "What's Love?" (Filip Le Frick Remix)
BK "Revolution" (Filip Le Frick Remix)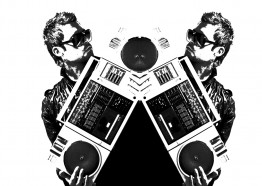 1. What are you working on at the moment
I have 2 new releases for my new label Frickbeat Records. "Thango" and "Ghettoblaster". A lot of new tracks, various new sounds, all set to be released on Frickbeat Records next year. I also have a cool project with an artist from Texas., Jet Horns. He just released his debut album and he writes and produces all his own tunes. A very talented dude and we have some really crazy and novelty things going on. I just fell in love with his way of rapping and the flow he has in his vocals. He's a little guy but he's gonna be huge!
2. Where do you see dance music going in 2010?
I think we will hear a lot of various collabs with artist that are not usually in the "dance" genre. My collab with Jet Horns will definently be something very different. But it still works both on and off your "commercial" dance floors.
3. What makes a good DJ?
He should do his own thing and stick with it, same goes with producing. If the DJ has his own unique sound and style it will obviously be much more interesting and fun. That's what I personally like to party to.
4. What's your favourite bit of kit, and how does it sit in your overall set-up?
As a DJ it's just your basic setup with a DJM 800 and 3-4 CDJ's
I produce a lot of tracks for my DJ sets, I like to have my own consistent sound going through the whole set. Doing a lot of secret weapons and remixes just to play stuff people haven't heard before. I'm a Propellerheads dude, so I use their new software RECORD together with REASON it does wonders for me when i'm producing.
5. Tune of 2009/Most influential artist of 2009?
I have to be a twat and say my own track "Ghettoblaster" it just sounds like nothing out there, and that's also why people can have a hard time making it fit in there sets. But it's just a cool track and it has that old fasihon rave sound but in a new way. The Swedish House Mafia boys always steps things up with their personal productions and when they work together, they are working very hard and I respect them. "Leave The World Behind" is already a classic!
6. What can we expect from you in the future?
A huge collab with my main man Jet Horns. I have a lot of new track and a new sound compare to "Da Latin Bomb" and my Tito Puente Jnr ft India "Oye Como Va" remix
2010 is a new fresh start for me with my own label and sound. It's gonna be a really fun year and I can't wait to see what 2010 has to offer. I've been working hard on my new music and i will work even harder to get peoples attention.
7. How did you get into DJing?
I stared producing at a friends plays using his Amiga, haha a looong time ago. But back then it was just for a laugh really, then I found it very hard to stop and I just started to get some gear and played around with a lot of sounds and produced all types of music. The whole DJ thing came many years later, quite recently really. I'm a producer first and a DJ second.
I'm not one of them dudes who just plays other dudes music straight up, I like to produce a lot of various track for use only in my sets. Makes it more fun I reckon.
8. Favourite gig you have ever played?
Lets get real, My gigs have been few recently, but I just loved club Andromeda in Portugal. Very nice people and I learned a lot about where I wanted to go musically. I will definitely play a lot more in 2010.
9. Event of 2009?
Still waiting on it
10. Twitter or Facebook?
Facebook
11. What is your most prized posession?
My studio gear
12. What tunes are on your playlist at the moment?
Filip Le Frick – afrotropica
Filip Le Frick – thango
Filip Le Frick – ghettoblaster
Filip Le Frick vs Jet Horns – bum song
Steve Angello – valodja
Conga Squad – Vino Rosso (just a chilled track)
Salto and Gregory – Con Alegria
Henrik B – Billingen
Richard Grey – I'm Back
And more…
13. Cats or Dogs?
Hmm none really haha!
14. What is the weirdest experience you've ever had behind the decks?
Not getting my headphones to work.
15. What do you do in your time off?
A lot off chilling, spend time with my girl, always making beats and music.
16. Have you ever received strange gifts from fans?
Haha no i'm not there yet, but a dude gave me a lighter with "Bora Bora" written on it after I played the Mastiksoul Remix of Bora Bora! In Portugal.
17. What would be your ultimate holiday?
Sun, sand, the ocean some Bruce Springsteen on the radio, in a nice quite place.
18. What would you say is your best trait?
I sound like no other
19. Is Ibiza still the home of dance music?
Sweden should do a new vodka label… Absolute ibiza!
20. Has it ever all gone completely wrong?
No not yet, but shit can always happen
SITES OF INTEREST:
www.myspace.com/filiplefrickmusic
www.myspace.com/frickbeatrecords
www.youtube.com/lefricktube
www.twitter.com/filiplefrick
www.soundcloud.com/filiplefrick
www.myspace.com/jethorns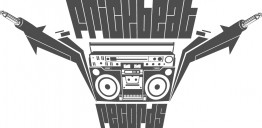 Related Posts