Fonzerelli – Moonlight Party 2011 – Andi Durrant Capital FM Support

This weekend saw Fonzerelli join Andi Durrant on his Capital FM radio show as a Weekend Player before dropping the hot new 2011 remix of Moonlight Party which went down a storm and follows a wave of new DJ and radio support across the globe! Watch out!
More info on Fonzerelli – Moonlight Party 2011
Andi Durrant is a 29 year old DJ, Radio Presenter, Music Producer, Composer and Remixer from Leeds, UK. Best known for his award winning electronic music radio programs in Britain, he's been the recipient of 3 Sony Radio Academy Awards and currently presents Friday and Saturday nights on the Capital FM network.
As one half of Riley & Durrant he holds residencies at Privilege and Amnesia Ibiza, Ministry of Sound in London and Nocturnal Sheffield, as well as playing some of the biggest festivals and arenas around the world.
Part 1: The Mixtape
Example – Stay Awake (Alvin Risk Remix)
Arty – Around The World (Original)
Kelly Rowland Ft David Guetta – Commander (Will Bailey Refix)
Dave Spoon & Patric La Funk – 720 (Original)
Dj Fresh – Louder (Hardwell Remix)
Dj Fresh – Louder (Doctor P & Flux Pavillion Remix)
Nero – New Life (Second Reality)
Calvin Harris – Feel So Close (Nero Remix)
Part 2: The Mixtape Pt 2
Adele, Nadia Ali, Starkillers & Alex Kenji – Rolling Pressure (Carsten Luebbert Mashup)
Ange – Make Me Feel (J Soul Remix)
Above & Beyond Ft Zoe Johnston – You Got To Go (Mj Cole Remix)
Boys Noize & Erol Alkan Ft Jarvis Cocker – Avalanche (Original)
Calvin Harris – Bounce (Dj Scoop Bootleg)
Fuzzy Logik Ft Jada Pearl – All My Love (Xilent Remix)
Part 3: Weekend Players:
David Morales: David Morales & Jonathan Mendelshon – You Just Don't Love Me
Thomas Gold: Dirty South & Thomas Gold – Alive
Wolfgang Gartner: Wolfgang Gartner Ft Will I Am – Forever
Fonzerelli: Fonzerelli – Moonlight Party 2011
Paul Oakenfold: Paul Oakenfold – Full Moon Party
Shapeshifters: Human Life – In It Together (Shapeshifters Remix)
Emili Sande: Emili Sande – Heaven
Part 4: Sounds Of The Underground
D Ramirez & Richard Dinsdale – Mash Up Ya Ego (Original)
Mobin Master, Willie Morales, Tate Strauss & Tony Puccio – Get Funked (Maurizio Gubellini Remix)
Nicky Romero & Apster – Bootcamp (Original)
Mik Ivy & Nimo Lero – Move U( A Remix)
Dj Simi – Green Twister (Original)
Grant Nalder – Los Ninos Del Sol (Original)
Part 5: Guest Session:
Alex Metric
Part 6: Anthems & Classics – This Weeks Theme: Turning
House Of Pain – Jump Around
Dizzee Rascal – Flex (Dave Spoon & Mickey Slim Remix)
Katy Brown – Turn Me Out
Southside Spinners – Lovestruck
Sandy B – Make The World Go Round (Deep Dish)
Sneaker Pimps – Spin Spin Sugar (Armand Van Heldon Remix)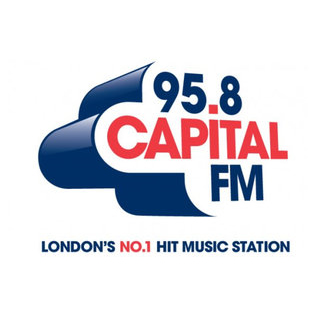 Related Posts