Jack Michaels & Mark Batch "R.I.D"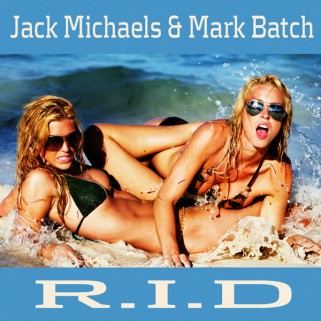 For 20 year old Jack Michaels & his studio/DJ partner Mark Batch, as up & comers in today's digital age, where DJs come by the truck full and producers by the boat load, it's always been an ambition of theirs to smash right through the hoards of wannabe DJs & any other needless obstacles in there way to making it in the music industry. Through their own record label, Grin recordings, and DJ, Production & Promotion work Jack and Mark are doing just that.
Over recent years, Jack Michaels has become one of the most exiting new names in London's house scene. He's rocked Space at The Cross (RIP), helped to celebrate 20 Years of House at The Island, stoked up KOKO's main room at Fire It Up!, tore the PUSH Boat Party to pieces and played the main room at Pacha for Eivissa – and that's just the start! Sharing the stage and warming-up for huge DJs like Roger Sanchez, Norman Jay, Eddie Halliwell, Sarah Main, Junior Jack and Kid Crème to name a few has afforded him a wealth of experience that helps to make him a versatile and skilled DJ & producer who can adapt to any set time.
Mark Batch is far from any less of a talent. With a wealth of experience from playing with rock bands, to playing in a marching band as part of the Royal Tournament, he is no stranger to the pressure of music. But, Besides being a fantastic musician and DJ, he has a wealth of experience within the dance music field as a promoter & label head, which is why he has become the man behind the events and the top class DJ/producer that he is. His creative flair means that his productions and performances constantly promise to be something extra special.
The track itself is simple, dirty electro house at it's best. Simple pumping beat and grooving synth work that chops around and then fades into a nice flowing breakdown, only to then cut straight back into a winding build up and pumping electro beats. Nice all round track that would go down well in any club and with any clubber that's after some full on, harder, pumping electro.
Available to Download at:
Track it down
DJ Download
ITunes