Mauro Picotto @ The Gallery 5th Feb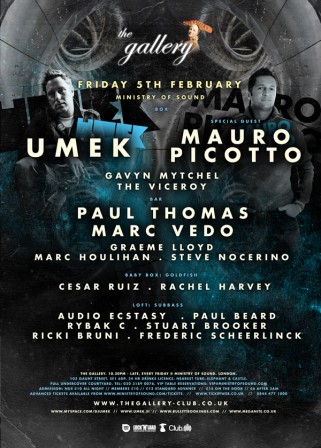 The Gallery at Ministry of Sound kicks off February's 1st Friday of the month with the Italian master of Techno Mauro Picotto.
Mauro returns to the Gallery after playing several successful events there in 2009!
Mauro returns to London after just finishing a tour of South America in January, playing at clubs in Brazil, Chile and Columbia!
Mauro will be showcasing new material from his upcoming album for 2010, expect an energetic set as always from the Italian maestro.
Mauro Picotto visited the Big In Ibiza studios this afternoon to discuss a forthcoming album.
News on this will be brought to you when details are finalised.
The Gallery are also welcoming back the internationally acclaimed music producer and DJ from Slovenia, Uroš Umek.
For more information, check out the Gallery's website
Related Posts