Pioneer's New CD Deck & Mixer…
Pioneer announce "two brand new products that will make up the perfect party set-up" (pioneer.co.uk).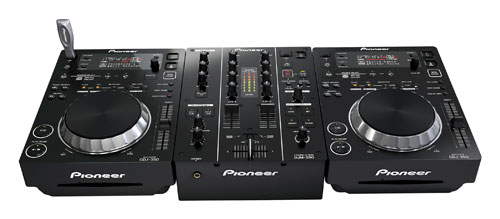 As well as including all the usual gadgets and gizmos the Pioneer CDJ-350 Compact Digital Multi-Player & DJM-350 2 Channel DJ Mixer with USB recording have a host of funky new devices  designed to "'transform novices' (that is, you) into 'the next generation DJ' (that is, Sven Vath)" (engadget.com). Being made available in June 2010 the CDJ-350 will set you back $850 while the DJM-350 comes in at $750 which – in comparison to the majority of Pioneer's other products – is actually a pretty good deal for this tidy package, the main features of which are layed out on the Pioneer website.
Related Posts