Rachel Barton #23 in DMC Buzz Chart
Rachel Barton entered the DMC Buzz chart today at number 23, with her brand new single Who Knows/Giggle, which is out on the 30th of November, exclusively on Beatport. Take a listen here, and let us know what you think!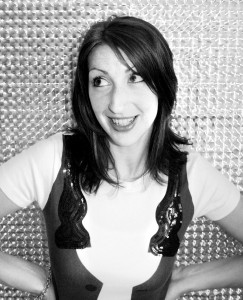 DMC BUZZ CHART Issue 354
Buzz – The World Renowned Industry Standard Tastemakers Chart
Check out http://twitter.com/BUZZCHART for instant Buzz news
1 THE PRODIGY Invaders Must Die Cooking Vinyl
The title track gets a rave old school re-amped by Liam and Yusek and Proxy bring in the bangers.
2 DADA LIFE Lets Get Bleeped Tonight Big N Dirty
Set to be huge all over the World, with a crazy amount of big mixers involved the hot pick being Tiesto!
3 ALEX METRIC It Starts EP Marine Parade
Heart stopping EP of many styles to blow you away with Discotron being the ultimate electro disco epic.
4 OLAV BASOSKI I Feel So Work
Filtered disco powerhouse thats set to be huge,Mr Basoski back in the house
5 DISCO OF DOOM In Effect/Butterfingers Gung-Ho
2 amazing tracks of nrg and fx to deliever the perfect club pounder! seek out by any means available.
6 MAX LINEN The Soulshaker Phonetic
A monster is reborn care of D Ramirez and friends, big with the usual suspects.
7 DOUBLE 99'S Ripgroove Skint
The Count drops a heavy b-line to give this old school garage a sick twist.
8 SOLITAIRE & KATHERINE ELLIS You""re Mine Muzik-k
Lewis Dean""""s amazing retro sound keeps the Kandi krew alive.
9 GROOVE ARMADA I Won""t Kneel Work It
The legends return with awesome mixes from Bloody Beetroots, Joe & Will Ask, Mock & Toof and No Brainer.
10 DKS Bararabatiri Hysterical
THE party anthem from beat 1, the hooky retro brass gets worked into a frenzy by Da Lukas.
11 PLUMP DJ'S My Hi Tops Global Underground
Crowd rocker with enough breaks and beats for a mega block party.
12 REBOOT Enjoy Music Defected
twisted disco cut thats getting massive props in the game.
13 FAKE BLOOD Mars Remixes Cheap Thrills
Huge club anthem back with remixes from those Jack Beat boys, Style Of Eye and Boy 8 Bit.
14 BAGGI BEGOVIC & RENE AMESZ Without Love Spinnin
Come on you just know how big this must sound with names like this on the production.
15 THE COUNT & SINDEN Strange Things/Elephant 1234 Domino
Nu-jungle banger with all the loops and bass you can want backed by the stompin Elephant!
16 MARASCIA & DUSTY KID Wiwy Southern Fried
After a killer Essential Mix Dusty Kid keeps the epic rolling vibe going with this stunning cut with Marascia.
17 RICHARD GREY I'm Back Subliminal
That man from Pacha brings the house down with a little help from Gloria.
18 STEVE ANGELLO AND AN21 Valodja Size
1940"s Russian house music gets reborn by Mr Angello, standout track of the week.
19 JIM RIVERS Tilt Tronic
Pure quality tec with hypnotic bleeps and grooves.
20 ADAM F & HORX FE REDMAN Shut The Lights Off Breakbeat Kaos
In your face breaks heavy hitter dropping a full frontal bass explosion.
21 ROMAIN CURTIS & FILTHY RICH Javalaan Big Love Digital
Big riff time for Big Love and this main room anthem for 2010.
22 IAN CAREY Shot Caller 3 Beat Blue
Follow up to the biggest club hit of the year, commercial but a solid dance cut to hit back with.
23 RACHEL BARTON Who Knows/Giggle Big In Ibiza
As funky as you can get while keeping very cool, big names on the case.
24 MOBY One Time We Lived DEF
Yet another great song from Moby with touches of genius from Laurent Wolf, Sharooz, Moguai and HiJack.
25 DJ EAKO & ROBERT LIVESU Shine On Cr2
Fantastic crossover house cut from the cr2 crew.
26 ALI LOVE Diminishing Returns Back Yard
Ali"s first track gets a rework for the nations finest dancefloors.
27 ARTHUR BAKER FE NONA HENDRIX & LADONNA Tear Down The Walls This Is Music
Legend of the dance world from the 80""s and beyond does it yet again, mixes from Riva Starr and Zed Bias.
28 TOM STEPHAN Turn That Shit Up Southern Fried
It"s big and heavy, the unique sound of Mr Stephan slams home.
29 CICADA One Beat Away Critical Mass
New release thats getting plenty of radio support and looks set for big things.
30 MATTEO MARINI Matter Sound4Group
Hot cookie that got plenty of heat at the ADE.
Related Posts