Big In Ibiza Podcast EP.003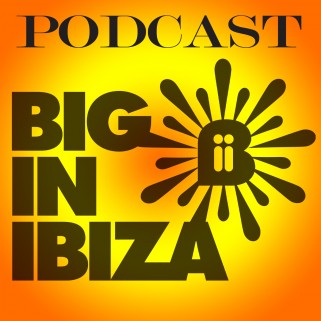 Big In Ibiza could not turn down the opportunity of an exclusive mix from James Edwards & Mark Batch after their headline set smashed the Big In Ibiza February Flex event last Friday at The White House in Clapham!

Be prepared for an impressive collection of electro, techno and house fused together providing you with the perfect mix to get you down and dirty!

Apologies to those that are tuning in expecting the Peter Brown podcast. His exclusive mix is now going out on the Big In Ibiza podcast episode 004, out on Friday 12th March.

CLICK HERE FOR THE BIG IN IBIZA PODCAST EPISODE 003

Be Big, Be Cool, Be Involved!
Big In Ibiza warming you up and getting you ready for the weekend!

The tracklist for the latest podcast can be found below.

Tune in a fortnights time for episode 004 of the Big In Ibiza podcast series. Episode 004 brings an exclusive mix from the Beatport chart topping producer Peter Brown!
His mix showcases his exclusive new track 'Vermella' which is due for release on March 15th 2010, but is available now on the 'Big Room Tunes 2010′ compilation that is out now on iTunes!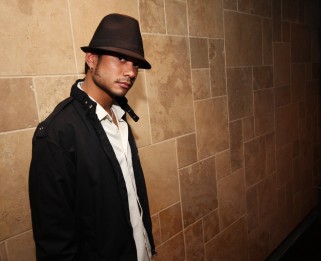 MARK BATCH
Mark Batch has been following his passion 'music' since his mid teens, when he embarked on his musical journey playing in a band at legendary London venues like The Dublin Castle in Camden. His transgression into the world of dance music began while at Richmond College, when he was introduced to the dance music scene by a friend, and the South London club circuit that it populated.

His time socialising and partying in the scene engendered a desire to change the musical perceptions of his fellow college-goers, and to this end he started promoting a night at the uni bar showcasing everything from old skool to drum 'n' bass, garage, hip-hop and jungle, bringing the likes of Adam F to the uni. After spending his student loan on a pair of Technics, he was fully hooked, and was soon DJing at Roehampton student events alongside the likes of The Scratch Perverts, The Dream Team and Nicky Blackmarket.

After uni, he teamed up with some like-minded friends to help promote one of London's most popular dance events which then lead on to the formation, along with some close childhood friends, of his own electro house label Grin Recordings, with studio forays seeing him produce tracks for the imprint like Between The Lines and the peak-time anthem R.I.D. which was signed to Media Records and appeared on the Big in Ibiza Compliation mixed by Space resident Jonathan Ulysses.

He continues to DJ for Grin Recordings and at other burgeoning London promotions, with his style of uplifting, feel good electronic house and electro with occasional dark twists seeing him become a firm crowd favourite wherever he plays. He has now left his post as an Art & Design teacher to pursue full-time work in the dance music industry, fully immersing himself in the scene he is so passionate about.

Click here for Mark Batch on MySpace

Click here for Mark Batch DJ FanPage on Facebook

Click here to follow Mark Batch on Twitter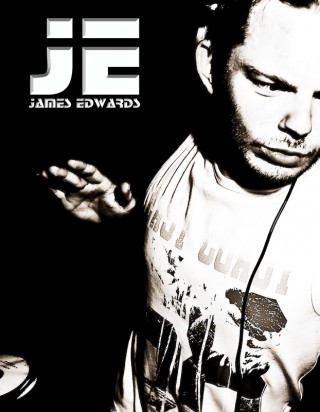 JAMES EDWARDS

After DJ'ing Ibiza the summer of 2009 with Ibiza heat and his label Grin Recordings,
James returned to London with sets lined up for THE GALLERY @ Ministry of sound,
fabric & the SW4 after party with Eric Prydz.

He is signed to Swedish house label PR Records and has reached No 23 in the dance charts with his track
Bed Time Story with Natalie Parker, this was been followed up by 2 DJ gigs out there last year and he will
be returning there in March 2010.

James Edwards recent productions have come under the Alias "So Called Scumbags" (alongside David Minns) have set up a
storming summer ahead with Gigs lined up in London, Gothenburg, Sydney, Melbourne and Ibiza.

Click here for James Edwards on Facebook

Join the So Called Scumbags on MySpace


CLICK HERE FOR THE BIG IN IBIZA PODCAST EPISODE 003

Big In Ibiza Podcast Episode 003 Tracklisting:
1. James Edwards & Alex Blanco – Dub Tech (Grin Recordings)
Download the track here

2. Filth & Splendour – Hot Pick (CR2)
Download the track here

3. Peter Brown – Vermella (Big In Ibiza)
Peter Brown on iTunes

4. So Called Scumbags – The Morning Session (White Label)
The So Called Scumbags on myspace

5. Matt Smallwood – Debut (Big In Ibiza)
Download the track here

6. Jack Michaels & Lizzie Curious – Broken Records (James Edwards &
Mark Batch RMX) (Grin Records)
Download the track here

7. Phil Crawf – Deadbeat (Big In Ibiza)
8th March
Phil Crawf on iTunes

8. Chris Mimo – Electric Nights (Big In Ibiza)
Download the track here

9. James Edwards – Morning Sax (PR Records)
James Edwards on Track It Down

10. Mark Batch & Alf Bamford – Southcity (1980 Recordings)
Mark Batch on iTunes
Related Posts