Big In Ibiza Podcast EP.006
Hello to our Big In Ibiza fans.
Our podcast series is now back up and running. You will be getting a flurry of episodes to make up for the series going quiet.
This wasn't down to us, but a technical hitch with iTunes, which has taken a long while to fix.
Thankfully all is now sorted and our thanks go to the iTunes podcast crew for managing to rectify the issue, so we can continue to broadcast our series.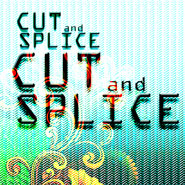 This as you know is episode 006 of the series and was due to be released at the end of May beginning of June. Episode 007 will be going up in a couple of days time before we are hit with two monster podcasts from The Str8jackets.
But that is for later so lets move on. This show is dedicated to our up and coming madman of the moment, the mash-up king that is 'Cut & Splice'
CLICK HERE FOR THE BIG IN IBIZA PODCAST EPISODE 006


Big In Ibiza Podcast Episode 006 Tracklisting:
1. Joshkovsky – 40 Miles (Instrumental)
+ Collapse – Hold Me In Your Arms (Acappella)
2. Cut & Splice – Change Up
+ Joshkovsky – 40 Miles (Acappella)
+ Cracked Logic – We Dare The Radio Stations (Acappella)
3. Joshkovsky – Nothing To Lose (Dub)
+ Love Assassins – Ain't No Love, Ain't No Use (Acappella)
4. Anton Neumark feat. Edge – Power of Fire (Cut & Splice or Big In Ibiza Dub?)
+ Fonzerelli – Moonlight Party (Acappella)
5. Cut & Splice – The Predator
+ Nukleuz Kollective – Dreamer (Acappella)
6. JoBabe vs. Love Assassins – Sing It Back (Original Mix)
7. Tim Andresen – Lost Warrior (Cut & Splice Mix)
8. Joshkovsky – Latin Lover
+ Str8jackets feat. MC Chikaboo – Move & Rock (Acappella)
9. Pure Shores Promo (Promo Mix/Instrumental)
+ Cappella – Turn It Up & Down (Acappella)
10. Cut & Splice – Spend The Night (Original Mix/Instrumental)
+ Dominatorz – Why Can't We Live Together (Big In Ibiza Tribal Acappella)
11. Dominatorz – Why Can't We Live Together (Big In Ibiza Tribal Dub)
+ Connected feat. Max'C – A Feeling (Acappella)
CLICK HERE FOR THE BIG IN IBIZA PODCAST EPISODE 006
Related Posts