Vision Control – One Shit Wonder – Out Now!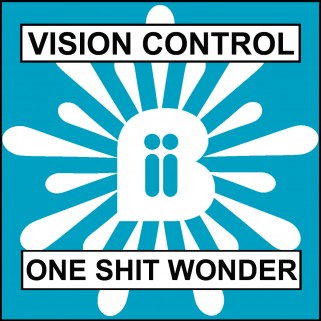 Dan Identikal and Frode Nielsen team up for the first time and unleash their debut single under their Vision Control moniker "One Shit Wonder". Already this progressive house track has scored it's first BBC Radio 1 play from Judge Jules (10/12/2010) as well as huge club support from Orjan Nielson, Jonas Stenberg, Mallorca Lee, Gleave and Jules.
"One Shit Wonder" is a tech fuelled main room house track with trance influences, it's deep, dark and hypnotising bassline counterbalanced by a crescendo of uplifting and energising synths all the while with a nagging and infectious FX stab rocking a super tight groove. It marks the start of the duo's productions together. Already a follow up called "Breather" is being completed and signed to Big In Ibiza alongside various new vocal tracks that will be released next year.
Download Now online from:
Beatport
DJ Tunes
iTunes
Trackitdown
Juno Download
Discogs
DJ Download
Audiojelly
Vision Control as a label was setup in 2007 to provide the best releases and events in trance and tech trance music. In 2010 Dan and Frode decided to take this a stage further by collaborating under the Vision Control name as DJs and producers. The strong early support of One Shit Wonder has lead the pair to begin a collaboration with chart topping Angelic Amanda ("Cant Keep Me Silent" & "It's My Turn") and receiving remix requests for artists like Arty, D-MAD, Jonas Stenberg, Karanda + many more. Expect more from these up and coming stars…
Cut & Splice (aka Josh McInnes) unleash the beast on the flipside with a no holds barred future dubstep electro fusion remix that has made him one of the strongest production talents around. His productions have earned him the support of top line DJs such as Robbie Rivera, K Klass, Sander Kleinenberg, Dubfire, Kissy Sell Out, Jonathan Ulysses, Pete Tong, Riva Starr, Style Of Eye, Mowgli, Andi Durrant, Mark Knight, Steve Smart, Tim Andresen and Digital Dog.
TRACKLIST

1) ORIGINAL MIX
2) ALTERNATIVE MIX
3) CUT & SPLICE REMIX

www.biginibiza.com
www.myspace.com/danidentikal
www.visioncontroldigital.co.uk
www.cutandsplice.info
Related Posts