Adam White EP – A.N.E. / CRASH FORCE QUIT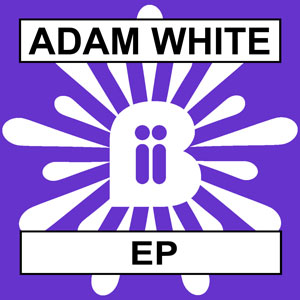 ADAM WHITE E.P.
"A.N.E. / CRASH FORCE QUIT"
Download from:
Beatport
Trackitdown
iTunes
Juno Download
There are so many great producers coming out of the UK and one at the forefront of this is Adam White. 2011 sees Adam build on the success he has achieved over the last 10 years by subtly reinventing his sound and direction in his new music vision. "A.N.E." and "CRASH FORCE QUIT" are just two tracks from this prolific artist that will lead this vision.
Both are main room, peak time house anthems in the making with each taking a different route to club domination. "A.N.E." is an uplifting, tribal, industrial almost Terminator-esq festival style floor shaker that is both inspirational and life affirming. "CRASH FORCE QUIT" on the flipside has a dark, driving and moody vibe that is both haunting and self-reflective.
Adam White's extensive creativity and talent came in part due to his classical training early in life and a course at the Royal College of Music. This has led to globally acclaimed tracks such as ʻThe Whiteroom' and ʻBallerina'. Earlier achievements include remixes for Paul Oakenfold and his Perfecto label, and being offered to remix the ʻRed Hot Chilli Peppers'. His ability and originality has not gone unnoticed and his proof of musical accomplishments at producing big room tracks has been recognized globally. Support from DJ's such as Paul Oakenfold, Tiesto and Paul Van Dyk have helped build his success.
Keep a close eye on Adam White, his career, fan base and list of supporters is growing every day and is making him one of the hottest acts to watch in 2011.