Anthony Brooks & Tristan D – Do You Know Who I Am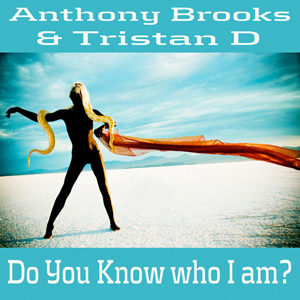 Anthony Brooks & Tristan D present, 'Do You Know Who I Am' – a full on, big, pumping, Azzido da Bass style anthem of a record. An electroey synth and pounding snare builds the track up gradually mixing together with the whirring bass that culminates with the "Do You Know Who I Am" vocal and pumps out some serious head banging tuneage!
Anthony has been DJing for 6 years now, holding residencies for brands such as Peach/Twisted Peach, which have led him on to play gigs all over the UK and more recently Internationally. On hearing Anthony DJ you can expect to hear anything from Vocal House to Minimal and anything in between. Only starting to produce more recently his early productions were on more of an Electro tip, however his style has developed to also infuse Tech House/Minimal influences. Now also engineering all his own tracks, Anthony has already seen support from the likes of Judge Jules and Lisa Lashes.
Tristan D was born and raised in Brighton, with his long love of Dance music starting from the early age of 7 when he used to listen to Pirate station Kiss 100 from his bedroom. He listened to Graham Gold's Friday Night Kiss show and Judge Jules every week and soon became a House music anorak! Years later, Tristan became lucky enough to gain the support of one of those DJs in BBC Radio 1's Judge Jules, becoming good friends with the Judge and travelling up and down the UK to most major clubs and even DJing @ Jules' Judgement Sundays event at Eden in Ibiza. Since this, Tristan has gone on to play all over the world playing with for and with the likes of Peach @ Heaven, Ministry Of Sound, Hed Kandi and more.
Download from Beatport
Download from Trackitdown
Download from Juno
Download from DJ Download
Download from Amazon
Download from iTunes