Anton Neumark ft Edge – Power Of Fire – Big In Ibiza Remixes Out Now!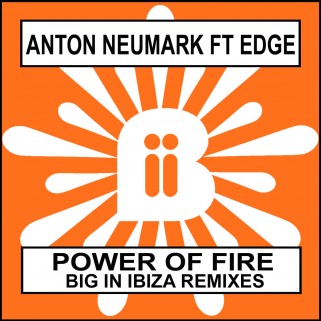 Anton Neumark is an international dj/producer with more than 20 world-wide releases on A-list labels like Ministry Of Sound, Kinky Vinyl, Seamless, Excess/Cyber Prod, BugEyed and others. Jetting around countries and clubs he still finds time to run the Ataraxy booking agency and a label. His tracks have been played by a vast array of leading DJs including Sasha, Carl Cox, John Aquaviva, Tom Neville, King Roc, Barry Gilbey, Rui Da Silva, D.Ramirez, Eddie Amador and many, many more. There's a huge buzz about his latest offering too – a cover of the classic 'Need You Tonight' for UK label Kinky Vinyl – which should firmly announce Anton as one of the hottest talents around.
Download the Big In Ibiza Remixes Now:
Juno Download
Beatport
Trackitdown
Dance Music Hub
iTunes
Amazon
Anton's dedication and talent had brought him to the attention of the promoters and soon he was announced as the first Gallery Tour Dj for Russia playing alongside Tall Paul and Tom Neville in Moscow as well touring alongside Benny Benassi, Joel Xavier from Whoop! Records and Tania von Pear from The Gallery in London. Anton has also expanded the Ataraxy operation to encompass a booking agency and works in close collaboration with well respected UK agency Sedition DJs to bring the UK's finest DJs over to entertain the growing East Europe party faithful.


Other remixes also available – Click Here
1) Re-Zone Remix
2) DJ Bob Athlans & DJ Sly! Remix
3) Ezzy Safaris Remix
4) Alex Curly Remix
5) Re-Zone Radio Edit
6) Re-Zone Instrumental Remix
Related Posts