CHRIS MIMO "FLATLINE"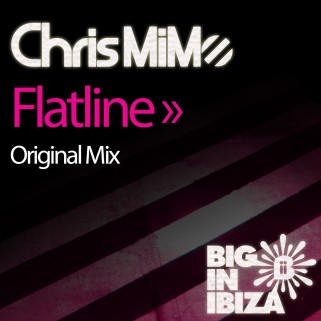 Released: 17/08/2009
Flatline is the latest of "Ibiza legend" (DMC) Chris MiMo's productions for Big In Ibiza. Once again a genre bending house anthem.
Labelled an "Ibiza legend" by DMC Update, Chris has firmly established himself as a respected international DJ, Producer and Promoter. His releases have gained consistent support from top name DJs and, as well as the continued success of his events, Chris has gone on to DJ at some of the UK's and Europe's best venues.
On top of his successful releases, over the past six months Chris has packed out events at MiMo's new London home, Lightbox, as well as continued his residencies around the UK and hosting rooms at various events including Ministry Of Sound's Bar for The Gallery – where Chris returns this Friday to play alongside Judge Jules, Tania Von Pear and Mutiny.
Over the next few months Chris will be continuing this rampage with forthcoming dates over the Ibiza season seeing him headline Eden for his MiMo event and headlining Ibiza's most talked about room in the Zoo Project's Seal Pit. Chris will also be releasing more of his unique electronic music over the summer and beyond, including his forthcoming mix compilation and debut artist album – continue to watch this spot!
Available to Purchase at DJ Download
Related Posts