Dan Mckie Pres. Sparta Ft Emma J "Tears"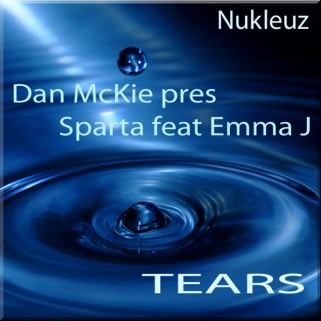 Dan McKie has been building a reputation as one of the hottest young house producers and DJs on the circuit over the past few years has collaborated with Andy Morris (Narcotic Thrust), Max'C (from 'Axwell- Found U' Fame), Zimbardo (P&Z), Jonathan Ulysses and Licious K, with many more in the pipeline, as well as doing many original productions himself. Getting support from all the big players all over the world including Pete Tong, Tall Paul, Andi Durrant, Jonathan Ulysses, Judge Jules, Steve Lawler, John Digweed and more and releasing on top labels such as MOS, Skint, Big In Ibiza, Positiva, Columbia, Gusto, Newstate, Simply Recordings, Slip & Slide, AATW as well as his own 1980 Recordings!! He has also been seen remixing the likes of Kelly Rowland, Michelle Williams, Alicia Keys, Xpress 2, Studio B, Ciara, Mashtronic's, Zimbardo & Dom Kane of late!
Dan is also enjoying Djing across the world at such places as Berlin, Turnmills (London), Egg (London), Eastern Haze Festival (UK), Las Vegas, Russia, Greece. If there's a club near you then Dan will be producing the energy from behind the decks!
Now teaming up with gorgeous vocalist Emma J and Lee Robinson to create Sparta, Dan unleashes a beautiful original song sure to tug on the heartstrings of all who hear it carried by Dan's trademark phat production sound. For the full Nukleuz release Sparta call in Audioscape to bring his uplifting vibes to the song and do what he does best…. Immediately 'Tears' is transformed into a sundrenched spine tingling, emotive, big room trancer perfect for the summer season.
Available to Download at:
iTunes
Beatport
Track it Down
DJ Download
Related Posts