Dean Anthony – Turn It Up – Out Now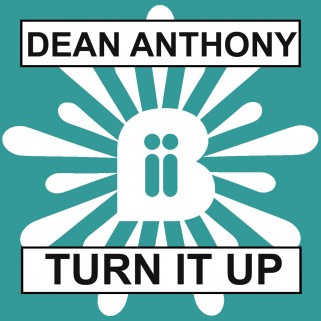 Dean Anthony is an extremely versatile DJ and producer regularly crossing the genre lines to create inspired tracks that not only fuse elements of different styles of music but each also regularly sit in totally separate arenas.
"Turn It Up" follows up Dean's first outing on Big In Ibiza, "TechOne" and sees Dean once again flexing his tech-house muscles. Laying down a jacking, tech groove with an old skool garage style organ bass and standout vocal sample that builds and builds into a massive peak time floor shaker.
On the flip Bon Finix aka Andreas Kyriacou delivers a storming remix which gives a taste of what to expect from his debut outing on Big In Ibiza, "Boogaloo". Bon Finix has become a household name on the Czech dance scene over the past years holding residencies at Prague's top clubs and has performed at many festivals including Creamfields Central Europe, Summer of Love, Pleasure Island and Polish mega-festival Tunnel Electrocity. His tracks have gained support from DJs like Tiesto, M.I.K.E., Artento Divini, Breakfast, Manuel Le Saux, Will Atkinson, EDU, Andy Moor, Ernesto vs. Bastian, Sied Van Riel, JOOP, Stoneface & Terminal, Danilo Ercole, and Wippenberg amongst others. And the good news is that there's a lot more from where that came from…Stay tuned!
DEAN ANTHONY – TURN IT UP
Download From:
iTunes
Beatport
Track It Down
Juno Download
TRACKLIST
1) ORIGINAL MIX
2) BON FINIX REMIX
www.dean-anthony.co.uk
www.bonfinix.com
Related Posts