Dewstuffz – Citadel – Out Now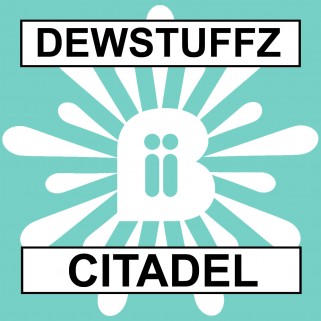 Dewstuffz aka Gran Vitaly and Ilya River drop a huge industrial tech trancer, 'Citadel'. Its deep bass and nagging infectious drum loop and incessant synth builds from a deceptively sweet pad into a riot inducing groove is sure to get floors marching.
Cut & Splice on the remix open the doors to the Citadel and appear to have let in the screaming banshees, dropping some major electro wattage, with high pitched wailing and ethereal sounds underpinning a bouncy fun party anthem.
Download From:
iTunes
Beatport
Track It Down
Juno Download
TRACKLIST:
1) ORIGINAL MIX
2) CUT & SPLICE REMIX
BIOGRAPHY
Gran Vitaly ( real name Vitaly Zaprometov ) was born in a small town, Guryev (Kazakhstan). From childhood he was interested in the creation of melodies. After a while it grew into a desire to create his own music and to share it with other people. He faced electronic music for the first time at the age of 12 and during the same time decided to study the art of its creation. Since this interest began and before leaving school Vitaly had written many compositions, sharing them with friends and received many positive responses. At the age of 17 Vitaly left to go study in Vladimir City in Russia. In parallel with his studies Vitaly became seriously interested in electronic music and its creation. During his studies, Vitaly became the resident of a local DJ-bar where he still plays now (house, tech-house). He also organised parties where he played his own tracks, and the public reactions were good. He then met with Russia's #1 DJ (DJ Feel). This came about from Vitaly's tracks being used in DJ Feel's "Transmission" radio-show. His tracks have also featured on many other shows including the following; Russians Goes Clubbing by Bobina, Vonyc Session by Paul Van Dyk, Tiesto's Club Life, Euphonic_Sessions, Nocturnal and many more .
Gran Vitaly is a young, purposeful and talented musician, whose career is just beginning. He constantly improves his skills and experiments with sound. He is always full of new ideas and his tracks bring positive energy to people. Gran Vitaly is going to please the public with the bright, sated and light sound more and more in future.
llya River (Ilya Dubinevich) – DJ and producer from the Vladimir-City (Russia).
One of the brightest representatives of the trans-movement within his region. He loves to write music and has a simply demonic DJ passion. He intensely grabbed the challenge to create the Dewstuffz project, which would unite in his words the "charm of romantic trance and goodies of techno sound". His charisma makes him an indispensable member of the Dewstuffz project since 2010.
Support Dewstuffz
www.myspace.com/dewstuffz/
Related Posts