Disco Groove – Funky House Anthems: Mixed by Love Assassins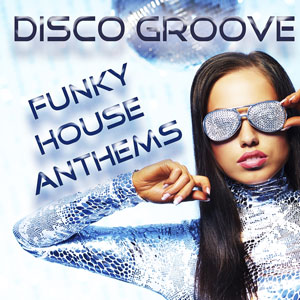 DISCO GROOVE – FUNKY HOUSE ANTHEMS: MIXED BY LOVE ASSASSINS
Download exclusively from: iTunes
Over the last few months Disco has been making a triumphant return to the World's dance floors. Disco Groove celebrates the finest funky house and disco anthems to have emerged from the Big In Ibiza label as well as featuring tracks from Discopolis run by Hed Kandi A&R Man / DJ Carl Hanaghan and Loverush Digital run by Power Promotions' Mark Loverush.
24 tracks across 2 DJ Mixes compiled and mixed by Love Assassins who have become renowned for their high energy house productions fuse classics from the archive which still sound so fresh today like Sandy W's remix of Tom Neville "Just Fuck" with hot exclusives and club favourites with some cheeky remixes of classics like Lance Ellington "Lonely (Have We Lost Our Love)" and Tito Puente Jnr ft India "Oye Como Va" thrown in for good measure!
Disco Groove captures the essence of this globally adored genre that is the sound track to the lives of so many people and draws it's influences from hundreds of sources which makes it such an exciting, vibrant and universally loved sound. Perfect for clubs, parties and sunset sessions!
Tracklist:
Mix 1
1. Stockholm Disco ft Kaysee 'Forever – Original Mix'
2. JayC & Shena 'The Music – Original Mix'
3. Ben Preston ft Susie Ledge 'Never Tear Apart – Original
4. Bailey ft Jodie Connor 'Higher State – Nathan C Remix'
5. JoBabe vs Love Assassins 'Sing It Back – Love Assassins Mix'
6. ChrisB & Vee Scott 'Joy – James Hurr & ChrisB Disco
7. Vee Scott 'Gimme Your Love – Bob Roberts Mix'
8. Carl Hanaghan & Ted Nilsson 'Wear It Out – Mr Vasovski
9. Wez Clarke & Maxine Hardcastle 'Bringing Me Back – Original Mix'
10. Obsessiv ft Sophia May 'I Will Never Give You Up – Bellatrax 2am Mix'
11. Kinky Rowland ft Alec Sun Drae 'Confide In Me – Original Club Mix'
12. Filthy Louca 'Believe In Me – Vocal Mix'
Mix 2
1. Roulette ft Charlotte McKinnon 'Someone To Hold – Original Mix'
2. Ohmna vs Matt Adams ft Nurlaila 'It's Your Life – Original Mix'
3. Roulette ft Charlotte McKinnon 'Keep Singing – Original Mix'
4. JoBabe 'Show Me Love – Original Mix'
5. Love Assassins 'Teardrops – Beautiful Mix'
6. Tom Neville 'Just Fuck – Sandy W Remix'
7. Love Assassins 'The Boy Is Mine – Soulshaker Remix'
8. Connected ft Max'C 'A Feeling – Wideboys Miami Mix'
9. Tito Puente Jnr ft India 'Oye Como Va – Bassmonkeys Remix'
10. Jenny Jones 'Sexy Body – Big In Ibiza Vocal Mix'
11. Lance Ellington 'Lonely (Have We Lost Our Love) – Love Assassins Remix'
12. Mauro Picotto 'Evribadi – Fonzerelli Remix'
More about Love Assassins
Related Posts