Dominatorz "Why Can't We Live Together"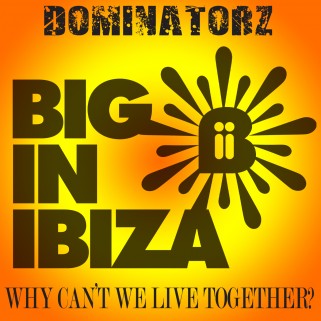 Dominatroz "Why Can't We Live Together" takes its own unique spin of Timmy Thomas' 70's classic which has been steadily climbing the Cool Cuts chart over recent weeks, currently sitting at #10.
Only now being sent to DJs the record has already had a massive response from industry:
Drum & Bass Arena: Sick track mate! Really good production for a deep D&B track. Really liking the use of the vocal as well, especially the way it changes as b-line pattern changes to accommodate!
Chris Goss (Hospital Records): Nice tune
Starting at the beginning of the scene Dominatorz released tracks on legendary labels 'Shut Up And Dance', 'Addis Ababa', 'Kickin' and 'Great Asset Records' to name but a few.
Tracks included 'blue sky day' which was an early 'Kiss Classic' and featured on the gold selling albums 'Rave Generation' and 'Rave Anthems'. Other tracks such as 'Waterfalls' and 'It's My Life' had great support after being championed by the iconic DJ Grooverider.
This is Dominatorz back for 2010 and is set to be a Drum & Bass anthem.
Available to Download at Track It Down
Available to Download at DJ Download
Available to Download at Juno
Available to Download at Beatport
Available to Download at Itunes

Related Posts