Ellenyi – Keep It Real (Vibeizm's Keep It Dirty Dub)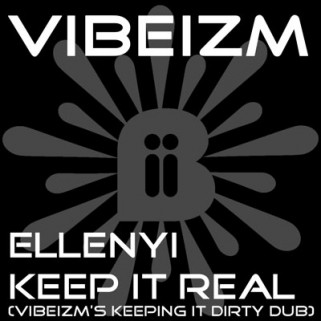 "Keep It Real" is one of the first in a string of original singles written and performed by hot new singer song writer, Ellenyi due to appear over the coming months. This release, is just a teaser of what is to come as Big In Ibiza unleash one of the remixes from the single upfront courtesy of masters of dub, Vibeizm and following up the Hatcha & Lost remix of "Life Turned Up Loud" which picked up support from Skream, Jakes and more!
Ellenyi is a new, exciting female singer-songwriter with the voice of an angel who requires no autotune and sounds as good on a record as on the stage. Drawing on her strong technical ability and broad range of influences, Ellenyi is able to sing any song given to her as well as write and perform across genres.
More recently Ellenyi has embraced her electronic side, she contacted the producer behind the prolific Fonzerelli act, Aaron McClelland via her MySpace profile in 2009 and instantly found a true fan. It quickly became evident that Ellenyi had imaginative songwriting skills as well as a beautiful voice as she contributed ideas to a diverse range of musical styles including the cutting edge street sound of Dubstep. Ellenyi has breathed new life into Fonzerelli's massive international club classic "Moonlight Party", a track that had previously only had a chorus.
Download from:
Beatport
iTunes
Trackitdown
Juno Download
TRACKLIST
1) VIBEIZM'S KEEP IT DIRTY DUB
For more information on Ellenyi visit:
www.ellenyi.com
For more from Vibeizm visit:
www.myspace.com/vibeizm
Related Posts