Flash Brothers – Salsa – Out Now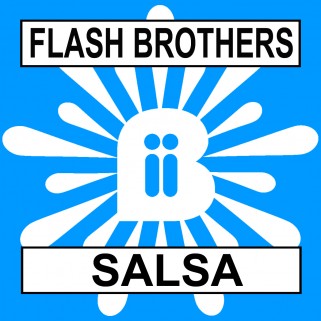 The Flash Brothers drop a sexy salsa sample with the classic 'Everybody Salsa' vocal over a pumping electro groove that is sure to have dance floors shaking to the infectious latin rhythms this summer!
Download now from
iTunes
Beatport
Trackitdown
Juno Download
DJ Download
Audiojelly
DJ Tunes
Satellite Records
Three brothers by the name of Ruven, Ilan and Shmuel Flaishler make up one of the hottest dance acts / DJ teams around the world these days. They are better known as the 'Flash Brothers'. Their ambition, hard work, and huge tunes have established them as one of the hottest dance music exports from Israel to date and frontrunners on the international dance scene playing huge gigs like the Ultra Music Festival hitting #23 on the DJ Mag Top 100 in 2006. But the best is yet to come for the Flash Brothers!
Following releases on labels like Oxyd, Direction (Sony/UK), Perfecto, Bedrock, Hooj Choons, Yoshitoshi, Silver Planet, Harlem (Steve Lawler's label) and Armada, Flash Brothers join big In Ibiza with their massive forthcoming summer smash "Salsa" featuring a hot new Cut & Splice remix.
TRACKLIST
1) ORIGINAL MIX
2) CUT & SPLICE REMIX
3) CUT & SPLICE DUB
www.biginibiza.com
www.flash-brothers.com
www.cutandsplice.info
Related Posts