Fonzerelli – Losing U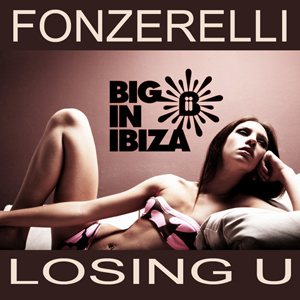 The 4th in a series of consistently successful original singles from Aaron McClelland aka Fonzerelli, Losing U is another club smash, jammed full of the Fonz's catch phrase main room, genre bending sound, that's earned him chart hits in the UK, Australia & The Netherlands and seen him receive solid support from all the biggest names in house, electro and trance including Tiesto, Matt Darey, Armin Van Buuren, Gabriel & Dresden, Flash Brothers, Lost Witness, Scott Mac, Paul Oakenfold, Judge Jules and Smith & Pledger to name a few, with other fans including the likes of Dave Pearce, Zane Lowe, Fatboy Slim and Annie Mac.
Since his first breakthrough in 2006 with the Club Chart, Buzz Chart, and Download chart topping Moonlight Party, Fonzerelli shot to fame, picking up the attention of many and going on to remix for the likes of Mauro Picotto, Uniting Nations, Basshunter, Faithless & Tiesto to name a select few. He's become widely renowned as the remix man to go to, and recent highlights for him have playing to a 9000+ full capacity crowd at Privilege, Ibiza, for Tiesto's new Monday nights.
Track Listing:
1) Losing U (Original Club Mix)
2) Losing U (Instrumental Dub)
3) Losing U (Ascension Mix)
4) Losing U (Chris MiMo Jones Remix)
5) Losing U (Melodia Remix)
6) Losing U (Melodia Sunrise Remix)
7) Losing U (Melodia Album Remix)
Download from Beatport
Download from iTunes
Download from Trackitdown
Download from Juno
Download from DJ Download
Download from Amazon
Related Posts