JoBabe – (You Are My) All In All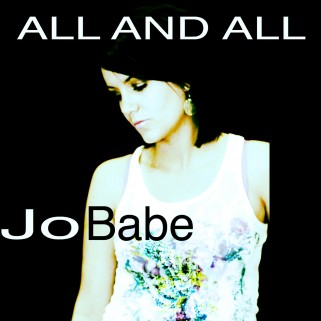 Following up her huge download chart topping collaborations with Love Assassins, Big In Ibiza's gorgeous vocalist JoBabe lays down her trademark sexy, sultry and passionate vocals on her new single "(You Are My) All and All". Originally recorded by Joyce Sims (http://www.myspace.com/joycesims) Jo's twist on the track engineered by Big In Ibiza's in house production genius Cut & Splice (www.cutandsplice.info) is the perfect combination of silky and soulful vocals against pumping house production which keeps all the dance floor rocking spirit of the original.
Buy online now from:
iTunes
Beatport
Amazon
Trackitdown
Audiojelly
DJ Tunes
Juno Download
Masterbeat
Native New Yorker Joyce Sims is an internationally renowned musician, vocalist and songwriter who became one of the hottest dance floor Divas during the late 80″s with her classic dance floor single ("You Are My") "All and All" which hit # 16 in the UK (1986) and her worldwide Top 10 hit which hit # 7 in the UK, "Come Into My Life" (1988). Her voice has been described as "…often enticing and enchanting…".
JoBabe's incredible vocal ability is fully showcased in this record as she expertly gives the song her own unique twist. Bringing out one of her strongest performances to date. Championed by King of the Terrace, 10 year Space resident DJ Jonathan Ulysses on his Ibiza Opening Party 2010 album '(You Are My) All and All' is a tried and tested club anthem for a new generation of fans.
Jo is a natural. There's no stage school background or private singing lessons. Yet she can sing and we mean really sing tunes originally wailed by true legends having already proved her worth with the likes of Womak & Womak's 'Teardrops', Brandy & Monica's 'The Boy Is Mine', Mary J Blige 'Just Fine', Sub Sub's 'Ain't No Love (Ain't No Use)', Moloko's 'Sing It Back' and many more with over 50 productions under her belt already!
Related Posts