JONATHAN ULYSSES & PETER BROWN "BE FREE"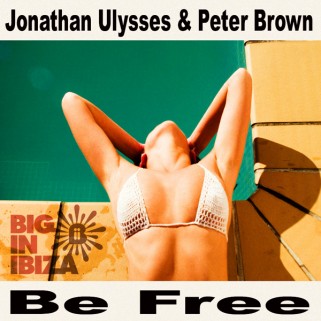 One DJ's name is synonymous with Ibiza and that is, Space resident, DJ Jonathan Ulysses. So lock up your basslines! Jonathan Ulysses is back for a new season!
His high energy, up-tempo, driving, electronic, pumping house style sets are legendary for always rocking the dancefloors! Testament to this is that Jonathan is now entering his 10th season indulging in his passion for music as the Space resident which Jon describes as "living the dream". He is undeniably The King of the Terrace.
"Playing at Space is like playing to God!"
To celebrate the start of the new season Jonathan unleashes one of the hottest upfront exclusive records from his hard drive signed to Big In Ibiza, the label from the people behind the resurgent UMM UK.
"The most deserving resident at Space" DJ Mag
"A bonafide first division house DJ" M8 Mag
Jonathan flexes his production muscles teaming up with upcoming talent Peter Brown. Together the two have crafted a Space anthem that will rock the terrace, the main room, the bars and the beaches! Be Free is full of the current flavour of clubland taking in classic house vibes, tribal influences, electronic FX, pumping bassline, clever twists and cool production techniques that will keep you on your toes. Every reason that Jonathan is such an exciting DJ to watch.
Tracklist:
1) Vocal Dub
2) Instrumental Dub
3) Vocal Mix
Available to download at Track it Down
Available to Download at DJ Download
Available to Download at ITunes
Related Posts