Lance Ellington – 'Lonely (We Have Lost our Love) 2009'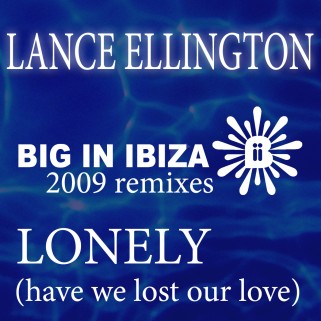 LANCE ELLINGTON – "LONELY (WE HAVE LOST OUR LOVE) 2009"
Back in the early 90's Lance Ellington released a string of records with labels including RCA, Media Records and A&M. One of his songs, Lonely was released on RCA in 1993 to huge support and now receives fresh and up-to-date mixes from Big In Ibiza that keep the original 90's dance vibe mashing it into a Hed Kandi style house anthem and a grooving underground tribal mix that takes this classic in a whole new direction.
Lance Ellington
The son of a legendary 1950's bandleader Ray Ellington, Lance was always prepared for a life of music and his elegant vocal style has led him to be in demand from some of the world's greatest stars including Sting, George Michael and Robbie Williams. His voice can also be heard over various film and TV projects including being a featured vocalist on the hugely successful Strictly Come Dancing show with fans including Michael Parkinson and Des O'Connor.
This record is far from Lance's current style though, and I'm not so sure Michael and Des will be fans of this one…but you never know!
1) Love Assassins Remix
2) Love Assassins Dub
3) Big In Ibiza Tribal Mix
4) Big In Ibiza Tribal Dub
5) Joey Musaphia's Epic Club Mix
6) Stonebridge & Nick's Club Mix
7) Joey Musaphia's Deep Dub
8) PTP's Original NY Mix
9) PTP Piano Mix

Available to Download at Track it Down
Available to Download at DJ Download
Available to Download at Beatport
Available to Download at Itunes
Related Posts