Love Assassins 'Aint No Love (Aint No Use)'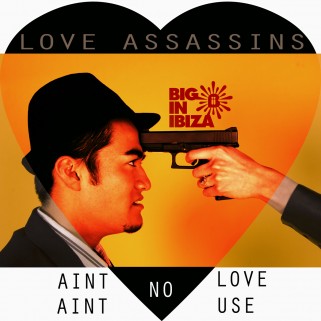 Love Assassins debut single "Teardrops" set dance floors alight hitting # 1 in the DMC World Club Charts and # 2 in Music Week Club Charts and entering the Cool Cuts at # 15. Immediately drawing support from Jason Nevins, Tom Stephan, Jim Shaft Ryan, Jonathan Ulysses, ATFC, 7th Heaven, Nikki Elise (Kiss), EZ (Kiss) and Kutski (Radio 1) to name a few. After a series of successful follow ups, Love Assassins, now return with their newest piece in the form of this remake of Sub Sub Ft Melanie Williams' 90's anthem, Aint No Love (Aint No Use).
Led by Big In Ibiza's Head A&R man, Dave Louca and made up of a crack team of studio misfits have remixed for some of dance music's top acts and established themselves as a force to be reckoned with their trademark contemporary big room sound that feels at home rocking main rooms, bars and beach sets alike.
Available to Download at Track it Down
Available to Download at DJ Download
Available to Download at Juno
Available to Download at Beatport
Available to Download at Itunes
Related Posts