Roulette ft Chartlotte McKinnon – Keep Singing / Someone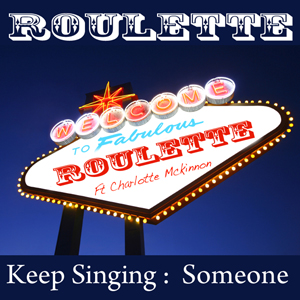 When DJ Jason Fubar leaves the other half of Ibiza Knights, Christian Davies (aka Roulette), to his own accord, Christian gets in the studio and smashes out some of what he likes to call 'funky, soulful, summer-vibing house music'. So, when him and Charlotte McKinnon bring their talent together, 'Keep Singing' & 'Someone' are presented. They clearly love their boogie beats, big strings, big bass & big vocals and for these two songs have used all of them together in order to create these hugely catchy & feel good, funky disco house tracks.
24 year old Christian Davies has been behind projects such as Ibiza Knights, The Mitchell Project, Cloud 99, and Quartz System to name a few. As part of Ibiza Knights, Christian engineered the massive, '(Feels So) Good To Be Alive' which has received support from the likes of Ant Nichols & Nikki Elise on Kiss, also becoming one of Simon Dale's Monster tracks. It's been smashed on the White Isle receiving plays in some of the biggest and most talked about events, with Ibiza Rocks Hotel during the BBC Radio 1 weekend being the most prolific. And, as the engineer behind that, Christian has spared no production skills for these two absolute bangers.
Charlotte McKinnon, hailing from the sunny Miami, Florida, has been a feature on the American music scene for over 15 years. She featured as lead singer in pop group 'Company B", and has been backing vocalist with 'KC and the Sunshine Band' for many years, touring all over the world. Teaming up with Christian, Charlotte had a chance to showcase her writing skills as well as her vocals, and between the top-class production and a world-class voice, 'Roulette' have all the qualities to create a top class hit.
First up is 'Keep Singing', which presents some nice vocal work from Charlotte McKinnon, funky bass, with a rolling, grooving rhythm. All creating a big catchy commercial house anthem that's sure to get most up and dancing whether at home, in the bar or in the club.
Next is 'Someone', which includes some more nice, catchy vocals from Charlotte, with an electro tinge that's definitely more recognisable from Christian Davies' other productions.
Track Listing:
1) Keep Singing (Original Mix)
2) Someone To Hold (Original Mix)
3) Keep Singing (Radio Edit)
Download from iTunes
Download from Beatport
Download from Trackitdown
Download from Juno
Download from DJ Download
Download from Amazon