Sporty-O & Lasher – Gotta Be Big (Vibeizm Remix) – Out Now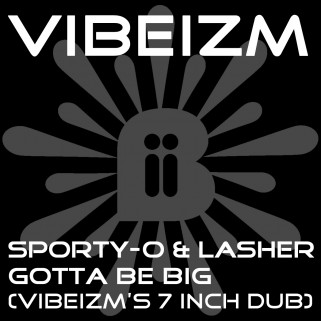 Two highly respected turntablists and rappers, Sporty-O & Jen Lasher join forces with the team at Big In Ibiza to re-invent 'Gotta Be Big'.
Hailing from Atlanta and Baltimore the dynamic duo have become two of America's best loved electronic artists. They constantly tour and play cool parties all over the USA and have dropped collaborations with the likes of Stanton Warriors, Aquasky, Deekline, Body Snatchers, Krafty Kuts, Oh Snap!!!, Ed Solo, Tommy Sunshine and more.
This hot new Vibeizm dub out of London, UK is just a taste of what is to come showcasing Vibeizm's natural production talent and creativity as well as their huge appetite for BASS. After dropping some killer original dubplates and outstanding remixes as well as the unique Dubstep Mashup album, Vibeizm are quickly establishing themselves as masters of dub.
Vibeizm are on the map and here to stay!
Download From:
Beatport
iTunes
Track It Down
Juno Download
DJ Download
AudioJelly
TRACKLIST
1) GOTTA BE BIG (VIBEIZM'S 7 INCH REMIX)
2) GOTTA BE BIG (VIBEIZM'S 7 INCH DUB)
For more from Vibeizm visit:
www.myspace.com/vibeizm
For more from Sporty-O visit:
http://twitter.com/sportyoatlanta
http://www.myspace.com/sportyo
For more from Jen Lasher visit:
http://www.myspace.com/jenlasher
Related Posts