Stephen Laverty – Blow The Lid Off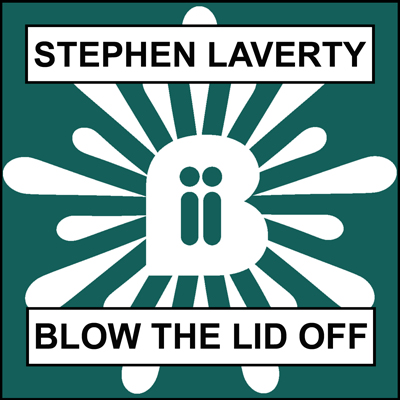 Stephen Laverty bounces out his second single release with Big In Ibiza, following his debut track "Sombre" and remixes of Fonzerelli's "Dreamin' (Of A Hot Summers Night)" and "Feel The Love" (featuring Digital Glitter). "Blow The Lid Off" shows us this growing producer's lighter side with a playful percussive chillout record reflecting the vibe of sunset, relaxing and smooth, driven latin-electro house music. The Cut & Splice remix adds the distortion and the upbeat hands-in-the-air feel to the track, transforming this record into a party playlist essential.
Download from:
Beatport
iTunes
Trackitdown
Juno Download
Biography:
Stephen Laverty is based in Ballymena, Northern Ireland and has been producing and DJing for around 9 years. He's played numerous top venues throughout Ireland including: YELLO, Beatworx, Surge, The Matrix, Lost, Filter, Funked Out, Bar Red and The Retro Bar. He was also the owner of the sadly now closed VINYL NATION record shop which shut up shop in 2007.
He has also promoted his own nights such as Smooth (at The Slemish, Ballymena), Vinyl (at The Grouse, Ballymena) and Bar7 (Portstewart alongside Fonzerelli), Tonic (at Clublands Cookstown) and is currently co promoting a night called SURGE ( www.myspace.com/surgenight) which is held at the end of every month at The Slemish as well as guest appearance at The Edge, Belfast and The Retro, Portrush with DJs like James Talk, Phil Kieran, Pyscatron and Vandal spinning alongside residents.
TRACKLIST
ORIGINAL MIX
CUT & SPLICE REMIX
www.biginibiza.com
http://www.myspace.com/djstephenlaverty
www.cutandsplice.info
Related Posts