The Str8jackets ft MC Chickaboo – Move & Rock – Out Now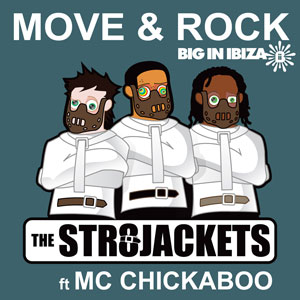 MIXES: ORIGINAL MIX / CUT & SPLICE REMIX / AEMS DUBSTEP REMIX / ASYLUM DUB / KEEWIX REMIX
WELCOME TO THE ASYLUM!
MC Chickaboo, the award winning UK's number one female MC teams up with The Str8jackets following collaborations with Timo Maas and Rennie Pilgrem for an insane Urban Dance, hip-hop hybrid sound that is already causing havoc in the clubs and on the blogs due to the killer new single "Move & Rock". Effortlessly crossing genres "Move & Rock" is smashing up all clubs from the legendary Space Terrace in Ibiza to the UK Funky floors of Twice As Nice, picking up radio spins from Ras Kwame and Seani B (Radio 1 / 1xtra) and is already building into THE summer anthem!
THE STR8JACKETS FT MC CHICKABOO "MOVE & ROCK"
DOWNLOAD FROM:
Beatport
iTunes
Amazon
Trackitdown
DJ Download
Juno Download
DJ Tunes
Audiojelly
Masterbeat
Dance Music Hub
Napster
Larry Tee – "The original is smoking!"
Mousse T – "Dope" 10/10
Stonebridge – "That's some proper driving shizzle right there!"
Bobby Blanco (Moto Blanco)  "Bit late on it…but on im on it!! Orig and Cut n Splice for me"
Ras Kwame (Radio 1 / 1xtra) "Like it, will spin"
Jonathan Ulysses (Space) "Mate… I love this tune…. 9/10 for its funky feel and the production is great."
Jesse Voorn – "Asylum dub is cool"
John Jones (Hed Kandi) "Nice work on the cut and splice mix matey ; )"
Digital Dog (Pacha/Ministry) – "PARTY TUNE :)"
Jay Kay (Whoop/Belfast) – "MASSIVE !! BIG SUPPORT !!"
Seani B (1xtra) (4/7/10 – 1Xtra mixtape show on Radio 1)
Scottie B (Twice As Nice) "Move & Rock!!! I like that!! That works for me :-)"
David Dunne (Hed Kandi/ Galaxy) – 8/10
Russ (Cuban Brothers) – "Like the simplicity of the orig"

Carl Kennedy – "Theres 2 massive mixes to bang out off this package , the cut & splice & keewix versions are huge and def peak time bangers for any thumping house set . will be on the case and supporting this one"

PANOS – "Good Vibes!"
Joe Hot Chip (Ministry Radio) "Loving the original mix. Bouncy, will play!"
Justin Rushmore (Soul Of Man) – "3 good mixes here." 8/10
Lizzie Curious (Itaca / Privilege / Charlies) – "Loving this, it's fresh and funky and I've been a big fan of Chickaboo for many years! Love the cheeky feel to the Keewix remix too."

Nick (Drumattic Twins) – "Lovin the original and chickaboo is holding her own as usual , full support on original- Keewix dub works as well"

Phil Drummond (Fabric) – "Refreshingly different. Like this"
Additional support from Tom Findlay (Groove Armada), Pete Griffith (Toolroom), Adam Ficek (Babyshambles), Rob Maynard, Donald Glaude
Come to the MOVE & ROCK launch party @ The White House – London on Friday 6th August!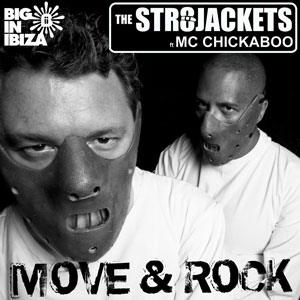 Related Posts