Tito Puente Jnr ft India – Oye Como Va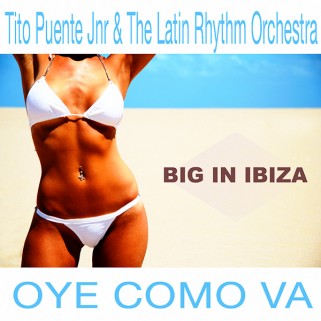 Tito Puente Jnr "There was magic in the music my father made. It made people happy, all over the world. My goal is to keep it alive, and in doing so, expose it to a whole new generation."
This same ethos is mirrored by the hot new label Big In Ibiza who having resigning the huge 90's classic dance mixes of the timeless song 'Oye Como Va' have reworked it with fresh mixes for 2008 opening it up to a whole new audience.
Having been covered consistently since it's original Latin roots in the 1950's, Tito Puente's own son Tito Puente Jnr released his own definitive version alongside star vocalist India in the mid 90's and shot into prominence with a massive Joey Musaphia mix, turning it into a huge New York style garage anthem which excited radio and club playlists & received solid support from the biggest DJs of the time.
Released alongside the original mixes are contemporary interpretations by Bassmonkeys, Love Assassins, James 'Blakstar' John, Filip Le Frick and others fusing Latin, Funk, Electro, House, Tribal & Minimal creating a huge summer anthem package sure to be rocking floors until Christmas and beyond.
Not on this package but also available are the Wideboys Bassline Mixes and remixes by Andy BopH, Pedro De La Fiesta and many more all helping Oye Como Va to smash into the Cool Cuts Chart at #13.
1. Bassmonkeys Remix
2. Love Assassins Remix
3. Filip Le Frick Remix
4. Tribal Dub
5. James 'Blakstar' John Remix
Available to Download at:
Beatport
ITunes
Track it Down
DJ Download
Related Posts