Matt Smallwood – Biography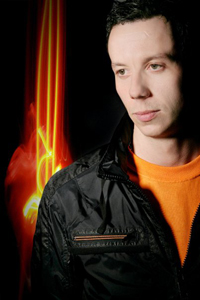 Matt has been DJing since 1996 and producing since 2001. During this time he has experimented with various styles of music and depending on where and when he is playing, his sound now can range from progressive house to tech house and techno, a sign of his versatility as a DJ which is a massive advantage in today's dance scene!
 Named Carl Cox's producer of the year in DJ Mag, Matt has enjoyed huge success on the production front with over 30 single releases on some of the World's most prestigious labels and DJ gigs at some of the coolest spots in the World including Brazil, New Zealand, Corsica, Ibiza, France, Ireland and of course his native UK! His recent release 'Perfect Sunrise' is proving to be the highlight of his production career and was signed to the biggest House label in the World, Toolroom Records. Support came from Carl Cox, Pete Tong, Mark Knight, Sander van Doorn, Tiesto, Stonebridge and many more!
Matt Smallwood's debut solo single – cunningly entitled "Debut" – has received more solid support that most budding producers could even dream of! Following initial caning by the likes of Laurent Garnier, Prok & Fitch, Jon Rundell and Sonny Wharton, "Debut" has now also been picked up by Mark Sherry and Marco V amongst others.
Other Feedback Includes:
Laurent Garnier – 'Big room monster – Will play for sure! Thanks for the link!'
Jon Rundell – 'Loving it mate, wicked groove!'
Prok & Fitch – 'Wicked track, love the old school groove and funky bassline!'
Sonny Wharton – ''Debut is awesome and fast becoming one of the biggest tracks in my sets – I've been playing this relentlessly!! BIG tune :)'
Anil Chawla – 'Thanks for sending mate, lovely track!'
Ali Wilson – 'Love it! Smallwood busts out some dirty tech grooves for his debut solo track!'
Tristan Ingram – 'Loving the 'Debut' track from Smallwood, wicked groove and rolling track, will play for sure!'
Gabriel Ben – 'Debut is rockin' dancefloor stuff! Big room flavour!'
Steve Mulder – 'Awesome track! Very funky…Supporting!'
Steve Thomas – 'Absolutely love it mate – right up my street! It's got that funky groove, nice keys, sounds like techno but not hard…very mediterraean sound! Got anymore like that?!'
Mark Sherry 'Full support mate, wicked track and thanks for sending!'
Marco V: 'Love it, this will work great in the beginning of my sets! Thanks
Click here for more info on Matt Smallwood… http://biginibiza.com/tag/matt-smallwood/
Big In Ibiza Releases:
Related Posts