MC Versatile – Biography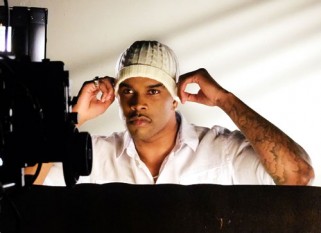 Fresh faced, Twice As Nice resident MC Versatile is a definite hit with the ladies and the clubbers alike! He is known as one of the very few pioneer MCs in the Funky House scene and is popular for his energetic performances and hyping up the crowd. Touring across the world Versatile will be tearing up all the biggest festivals and clubs throughout the summer especially Ayia Napa, Kavos, Ibiza, Brighton, London, Street Dance Film Festival and Kiss FM Live.
Regularly picking up strong DJ support from the likes of: Trevor Nelson, Ras Kwame and MistaJam (BBC Radio 1); Cameo, DJ Q, Footloose and Target (BBC 1Xtra); Steve Sutherland (Galaxy FM); Pioneer and Swerve (Kiss FM); Hotsteppa, Masterstepz, Firing Squad, Quincy and Woody (Choice); Marcus Nasty and Rickie & Melvin (Rinse).
"UK Funky House would not be where it is now without guys like MC Versatile" DJ Marcus Nasty (Rise FM)
Now for 2010 MC Versatile drops his biggest anthem to date, his own unique take on the club classic "Whoomph! (There It Is)" which is destined to catapult him and Crazy Cousinz further into the musical stratosphere.
HISTORY
2007 saw the release the summer smash "Tell Me" by DJ NG ft Katy B & MC Versatile. The record propelled MC Versatile into the spotlight becoming an undeniable anthem which gained playlist and heavy rotation across Kiss, Galaxy, 1Xtra and several other mainstream radio stations.
In the summer of 2008 Versatile hooked up with the Crazy Cousinz to create another club classic entitled "The Funky Anthem". In 2009 he became an associated artist of the Crazy Cousinz collective, unleashing the international club anthem 'It's Just Funky' (Candy refix) on Atlantic Records, an upbeat, funky remake of Cameo's infamous 'Candy'.
CONNECT WITH MC VERSATILE
http://twitter.com/mcversatile
http://www.myspace.com/versatilemc
http://defendersent.com/artists-versatile.php
http://www.facebook.com/home.php?#!/profile.php?id=785170343&v=wall&ref=ts
http://www.facebook.com/pages/MC-VERSATILE/366442941528