Big In Ibiza @ The White House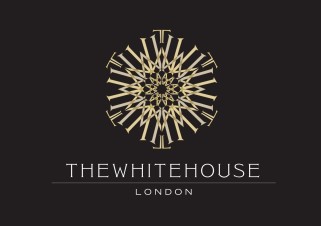 The White House was rocking on Friday night with an up for it crowd and a great atmosphere. Several big new tunes were tried out with amazing reactions from the crowd, which will be revealed to the industry as the Big In Ibiza team heads to the bazaars of Cannes for "MIDEM" this week, which should be spent in the sun with a nice fish supper and some rocking beats.
This was our third and definitely best party at The White House, particularly as we expected nobody to have any money post-christmas and to be in the old January stupor. But no. You proved once again that nothing will stop you from having a party and shaking your stuff to our particular brand of groove and euphoria. Thanks to all our friends who made the trek its always appreciated.
The "January Sale" event kicked off with a massive two hour DJ set from debut Big In Ibiza DJs, LiNAS & Young. As you know, it's got to be a special kinda set that gets the dancefloor going, but as soon as the guys started spinning their tunes people started moving and the room started shaking to their grooving beats. With a whole arsenal of tunes up their sleeves, LiNAS & Young built the night from deep and grooving House up to the euphoric and fun vocal tracks that Big In Ibiza events have never shied away from and that have always proved to be a winner with clubbers and a surefire way for the dancefloor to start shaking.
Following on from that came Love Assassins whose big, chunky vocal records continued to keep the dancefloor going (even playing the recent hit by Sidney Samson "Riverside" – which came as a huge shock to all who know them!). After hammering Big In Ibiza's Christmas event at The White House, Cut & Splice once again took a peak time slot to showcase their unique blend of mash ups and bootlegs. Their set went down a storm and afterwards they were yet again mauled by admirers of their style, wanting to know all the secrets that make up a Cut & Splice set. If you haven't caught these guys yet, make sure you do at one of Big In Ibiza's up and coming events – it's an experience like no other and always a massive crowd pleaser when they mash up your favourite tunes in ways you'd never even imagine.
Finishing up the event were headliners James Edwards and Mark Batch, who have understandably become renowned and respected DJs on the London club circuit with their slick sets that make sure everyone in the place knows they are there to have a good time. Getting truly stuck in to Big In Ibiza's fun music policy, James and Mark mixed up some of the underground's biggest records alongside dance classics and big vocals that worked the crowd into a frenzy.
Make sure you all get yourselves down to The White House on the 19th of February for another massive night of the biggest tunes and DJs – it's now a monthly night, and trust us when we say there are some HUGE names coming up this year that'll shake the place to its very foundations. Keep your eyes peeled, as always the first place to hear all the latest is right here at http://biginibiza.com, and for any guestlist or questions about BII events, just email josh(at)biginibiza.com
"Thanks for having James & Myself down to your party…Again it was a really up for it crowd and we really enjoyed playing" – Mark Batch
Related Posts