FREE FONZERELLI TRACK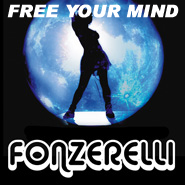 To celebrate the launch of his brand new website & networking portals as well as the huge support shown for his recent releases including "Dreamin' (Of A Hot Summers Night)", Fonzerelli has written and produced an exclusive new and full length DJ friendly track to download for free to say thank you to all his fans for their continued support.
To download your free copy of Fonzerelli "Free Your Mind" all you need to do is sign up to Fonzerelli's mailing list then you will be emailed a link to the download.
Sign up here…
http://www.fonzerelli.info/join-mailing-list/
"Free Your Mind" is exclusive to Fonzerelli fans and is not going to get a full release but feel free to listen, share and play out in 320 mp3 quality.
Check it out on YouTube…
Not content to just incorporate 80s instruments and sounds into his productions like many of his contemporaries Fonzerelli plays all the instruments live and uses original real synths as opposed to computer emulations and can often be found buying up racks of old, second hand synths and Casio keyboards to get that unique and original feel and sound that have become on of his trademarks. "Free Your Mind" showcases this style perfectly, full of uplifting energy, driving grooves and pure party vibes that "put the hook back into dance music"… Aaron's mantra for his Mena Music label and in fact all his tunes!
Watch out for hot new releases from Fonzerelli this summer! Join the mailing list to hear about it first!
http://www.fonzerelli.info/join-mailing-list/
Related Posts