Matt Smallwood Exclusive Interview

Named as one of Carl Cox's producers of the year in DJ Mag, Matt Smallwood has established himself as a leading production talent enjoying huge success with over 30 single releases on some of the World's most prestigious labels including Toolroom Records and CR2.
'Ali Wilson and Matt Smallwood on TEKELEC, their productions haven't left my box!'
Carl Cox on his 'Producers of the Year'.
Now for the first time Matt has made the step to setup his own studio in 2010 and release solo productions after a string of high profile collaboration projects that have earned him support from Carl Cox, Sander Van Doorn, Mark Knight, Pete Tong, Stonebridge, DJ Preach, Judge Jules, Marcus Schossow and many more.
'It's absolutely amazing! This is what will save us from the boring, flat, tuneless shit that's around at the moment!' StoneBridge on Wilson, Smallwood & Ingram – Perfect Sunrise.
The first track from Matt Smallwood's new studio is called "Debut" and was quickly snapped up by Big In Ibiza and features now as part of Big Room Tunes 2010, and exclusive and upfront showcase of the hottest tunes coming up this year along with some of last year's biggest anthems!
DOWNLOAD Matt Smallwood "Debut" from Trackitdown.
*Early support from Laurent Garnier!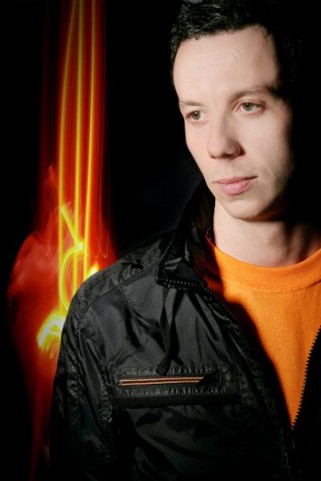 1. What are you working on at the moment?
I'm currently working on remixes for Sonny Wharton, Glitter and the Mad Hatter label with a few more in the pipe-line. I'm in the studio next week with Wilson & Ingram to start our follow up to 'Koko' which has just been released on Armada and then I'll be concentrating on more solo material which I'm really looking forward to!
2. Where do you see dance music going in 2010?
Working for Trackitdown, I get to see on a daily basis certain trends and sounds coming and going which is actually really interesting! We've seen a huge influx of this funky disco style house making a bit of a comeback which is pretty cool, things like 'Duck Sauce' from van Helden & A-Track. Nothing I could ever play but it definitely looks like that's going to be a big sound this year!
3. What makes a good DJ?
There are lots of things that make a good DJ, in my opinion. It's important to be able to adapt your set for different crowds and set times, and these days it's imperative that you are producing music too. There are so many 'DJ's' out there now that being able to beat-match on 2 CDJ's is nowhere near enough props to get you anywhere in the industry. I feel with solid production, a professional attitude, rocking performances and a raw passion for what you're doing are the keys to success.
4. What's your favourite bit of kit, and how does it sit in your overall set-up?
To be honest I have a very small set up at home so don't get too excited! I have an iMac (which I absolutely love) that I run Logic on and I have one mother keyboard that I process all my soft synths through. So I'd have to say my iMac, or Macaila as I like to call her!
5. Tune of 2009/Most influential artist of 2009?
I am lucky enough to hear over 8,000 new tracks every week as label manager for Trackitdown so picking one track is extremely difficult for me! Artist wise I would probably say Daniel Portman. His production skills are just amazing and he fuses tough, tribal and techy grooves with uplifting proggy elements, I'm pretty sure I'm yet to hear a dud Portman track! DJ wise Carl Cox. He is just an incredible artist with such passion who excels at what he does time and time again, he is unrivalled in my opinion.
6. What can we expect from you in the future?
'The Future' is quite a broad time-scale but this year you can definitely expect lots more tracks, I have releases forth-coming on Cr2 and Spinnin and our follow up to 'Perfect Sunrise' called 'Koko' is out now on Armada. I've got plenty of remixes to be getting on with and there should be lots of exciting gigs all over the World later in the year!
7. How did you get into DJing?
One Christmas my parents bought me an acoustic guitar and my Brother got loads of dance tapes as he had just discovered 'clubbing'. Staying true to form as children do, and always wanting what the other one had, somehow over the course of a year we had swapped hobbies and I was listening to early house stuff around 1990 and donning hideous track-suits while my brother was busy growing his hair and rocking out in front of the mirror! A few years later my parents got me my first set of decks and I was officially hooked from the age of 16!
8. Favourite gig you have ever played?
This is always a hard question but I would say D-Edge in Sao Paolo, Brazil! I was lucky enough to go on a 2 week tour last year and played 8-9am on a Sunday morning. The venue was just amazing, the light and sound was like nowhere I had ever played before and the crowd were so up for it too, a dream gig for sure and one I'll always remember.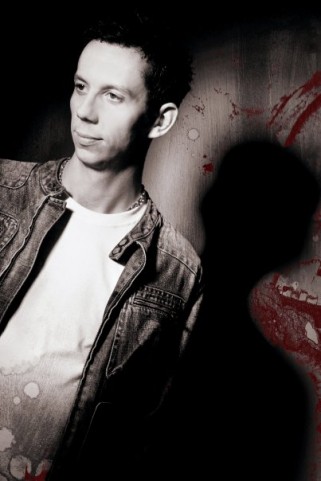 9. Event of 2009?
I would say Carl Cox at Koko! I never miss Carl when he's in London and he had Yousef and Nic Fanciulli supporting him that night and it was just rocking from start to finish! It was actually this night that gave myself, Ali Wilson and Tristan Ingram the inspiration for our 'Koko' track that has just been released.
10. Twitter or Facebook?
I use Facebook more than Twitter but both have their advantages, I hate it when people send me random stuff though or invite me to their 'Mob Wars' game, seriously you have way too much time on your hands!
11. What is your most prized posession?
Well the main hub of my life is Macaila, but on a more sentimental value I would have to say my Silver bracelet that I wear every day. We had a big family holiday in Turkey last year and I spotted a bracelet that was mega expensive and decided that kebab's and beer would be a better way for me to spend my money. My Mum snuck off and surprised me with it on the last day as a gift and I have worn it every day since. My family are the most important thing in my life and this means I can take them with me wherever I may be heading.
12. What tunes are on your playlist at the moment?
I'm loving all sorts at the moment. Set wise I'm loving Lutzenkirchen, Daniel Portman, Prok & Fitch, Filthy Rich and anything that has a solid, funky and tough groove! Non-dance music wise I am a big Stereophonics fan so I have that on when I'm chilling out.
13. Cats or Dogs?
Dogs definitely! I have been brought up with German Shepard's I love them! Such intelligent, loyal and loving animals. Just don't tell my Cat I said that.
14. What is the weirdest experience you've ever had behind the decks?
Years ago I had a random person in the DJ booth trying to scratch with the record that was actually playing! That was pretty annoying at the time, but funny to look back at it now. I am pretty sure he was turfed out soon after that!
15. What do you do in your time off?
If I'm at home and I'm not working in the studio I'm either watching football (I'm a West Ham fan so it's not always much fun!) or drinking tea, I must drink over 10 cups a day. That's really bad isn't it?! I'm also a bit of a Jack The Ripper freak and love London history. I have to confess to going on a few 'walks' around Whitechapel, and it's a good excuse to nip into the Ten Bells for a pint! If I'm out, then I'm probably enjoying a few beers and some food somewhere with my friends and family.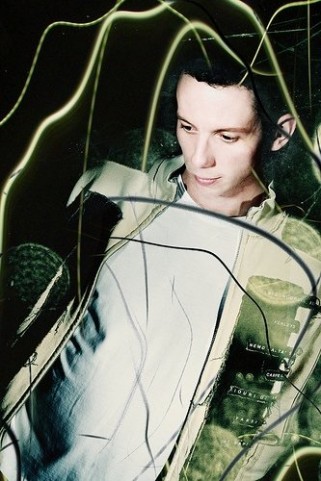 16. Have you ever received strange gifts from fans?
I don't think I've ever had a strange gift, there was one girl last year at Judgement Sundays in Ibiza who had 'Matt Smallwood Rocks!' written on her back in luminous green paint, which was kind of a gift I suppose!
17. What would be your ultimate holiday?
My ultimate holiday would be The Maldives. White sand, crystal clear water, endless sunshine and cocktails on tap. Nice! Now where's that lottery ticket?
18. What would you say is your best trait?
My best trait personally or as an artist? As an artist, my musical versatility is my best trait. I can play anything from tough house and progressive through tech house and into more techno based sounds. As I mentioned earlier, I think this is hugely important for any artist looking to make the grade.
19. Is Ibiza still the home of dance music?
I'm not sure it's the home of dance music, probably the holiday of dance music! Regardless of how 'cool' it is to go there year after year, the fact remains that for a clubbing lifestyle Ibiza has it all. Masses of huge clubs, the biggest DJ's on the Planet, decent weather and loads of party people who are up for it 24/7 and all the while that fact remains, it'll continue to be the desired clubbing holiday hot-spot. Although someone needs to have a word about how expensive it is now!
20. Has it ever all gone completely wrong?
There's been a few times when I may have had one shandy too many, but nothing too catastrophic!
www.myspace.com/djmattsmallwood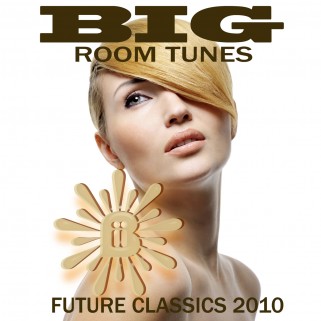 Related Posts