Judge Jules spins new signing from Vision Control – One Shit Wonder on BBC Radio 1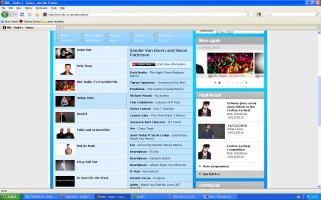 Judge Jules played the hot new Big In Ibiza signing from VISION CONTROL – One Shit Wonder on his international acclaimed show on BBC Radio 1 last weekend.
You can listen again to the show till Friday
http://www.bbc.co.uk/programmes/b00wbvvr
One Shit Wonder will be out early next year on Big In Ibiza, watch this space for more info.
Our sister label – Nukleuz recently joined forces with Vision Control Digital for the iTunes dance chart topper album TRANCE: IBIZA ANTHEMS 2010. A double album to showcase their finest trance battle weapons that have been rocking the floors this summer across 2 DJ mixes, mixed and selected by Ross Anderson and Nukleuz DJs. Featuring the talents of Ben Preston, 4 Strings, JamX, Maor Levi, Dave Parkinson, Fabio Stein, Gleave, Les Hemstock, Pierre Pienaar, DJ Choose, Nick Rowland, Identikal and more, Trance: Ibiza Anthems 2010 does exactly what it says on the tin.
Check out full details of this album here:
http://nukleuz.com/albums/trance-ibiza-anthems-2010-album-out-now/
Related Posts