Bare Noize Future: Dubstep Interview
Dubstep masters Bare Noize are the London based DJs behind the massive Future Dubstep:02 album, and we have an exclusive interview with them!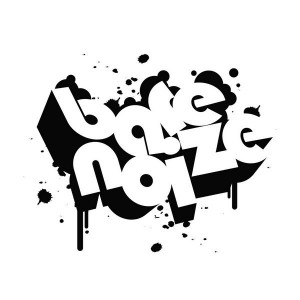 Bare Noize formed early 2009 by James Dent and Daniel Brown, both talented producers and DJs and with support from Eight:FX, and later joined by Oliver Pile, previously writing as OLLIE! in August 2009 after having him mixdown tracks for their previous releases. Bare Noize were releasing and selling consistent records and downloads, notably with their killer debut "make some fucking noize/Can't Help me" with the flipside being featured on the mash up mix 09′ ministry of sound compilation, official remix of the UK Club Chart #1 – Fonzerelli's Dreamin and their Double B sides on the 2009 Hatcha vs Lost 12″.

1. What are you working on at the moment?
Working on a few bits for the Foreign Beggars and just concentrating on our own material as well as various mixes. Lot of things in the pipeline at the moment really, keeping busy.

2. Where do you see dance music going in 2010?
At the moment especially its a good time for dance music…..there's still a strong culture of people over here who go out raving and enjoy dance music, and specifically within the emerging underground genres its exciting to see the new sounds people are coming with……… theres loads of sub-genres emerging from the core styles, and some really talented people are getting the chance to shine…..a lot of emerging music gets a chance on radio as well these days which is a good sign too…..
3. What makes a good DJ?
Andy C's Mum and Dad
4. What's your favourite bit of kit, and how does it sit in your overall set-up?
We've just got a mouse…..it pretty sick…..sits in right next to the keyboard and lets you click on all the stuff on the screen…..we've found it really usefull when navigating through windows on the computer. Oh and its great for Farmville. Apparently we need a 'mat'
5. Tune of 2009/Most influential artist of 2009?
I Guess weve been influenced by the 'music' of 2009 as a whole rather than just the individual artists…..theres been so much stuff come out this year that weve loved. Heard some amazing stuff from Noisia and Reso…..really talented people that are producing unbelievable music….raising the bar every f*c&in time!!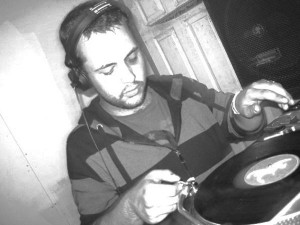 Impossible to pin point a tune of 09′ though its been a BIG year….
6. What can we expect from you in the future?
More releases and more shows…..were in the middle of signing our management and agency deals at the moment and have a busy schedule for 2010…..look out for the Filthy Lumox 12″ on Audio Freaks early next year!
7. How did you get into DJing?
One quiet summers day when we were all outside sipping fresh lemonade, this man popped his head out of the sky and suggested it wise that we start.

8. Favourite gig you have ever played?
Dunno…..its hard to pick a favourite….we played at a night called Braille in Kingston with Bar9 a few weeks back and we all loved it….played a filthy set to a rowdy crowd in a fairly small venue and the vibe was bangin… so that was cool.

9. Event of 2009?
GLADE festival 09′ MASSIVE!!

10. Twitter or Facebook?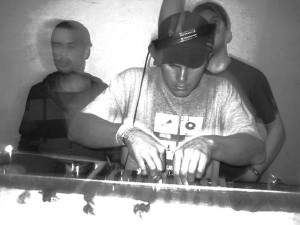 All about Facebook really isn't it? Definitely a guilty pleasure however Ollie is fond of an occasional tweet

11. What is your most prized posession?
Our Ears!!!

12. What tunes are on your playlist at the moment?
Foreign beggars & Noisia – Contact (raw raw raw!!)
Datsik – Southpaw (banger)
Emalkay – when I look at you (standard)
Chase and Status – End Credits (epic)
To name a few . . .
13. Cats or Dogs?
BIRDS!

14. What is the weirdest experience you've ever had behind the decks?
I guess looking to the left and seeing Danny yacking…..
15. What do you do in your time off?
Time Off?? haha
16. Have you ever received strange gifts from fans?

Not as yet!! actually Ollie got a jam jar with miserable old ratbag written on it once….. which was nice

17. What would be your ultimate holiday?
Hmmm…… i guess travelling round the world for 6 months would be pretty cool…..still to see Aus….looks like there's some crazy shit going on out there! Anything that involves sun and beers and naked women.
18. What would you say is your best trait?
Versatility…..and an eye for a good biscuit….
19. Is Ibiza still the home of dance music?

Yeah definitely……there's nowhere like Ibiza….although it needs more dubstep and drum n bass
20. Has it ever all gone completely wrong?
Yeah…..a few weeks ago we got to the venue and realised we'd left a Traktor vinyl in the studio and had a 2hr round trip trying to get another one…..that was pretty long…..we played a fat set tho…..
Related Posts