BBC Radio 1 / 1XTRA support The Str8jackets ft MC Chickaboo – Move & Rock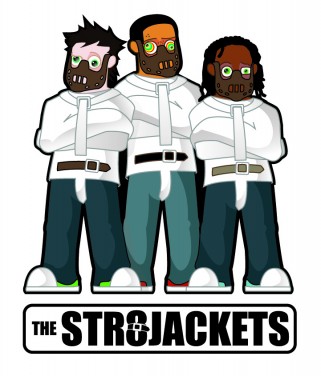 Kissy sell out, Raw Kwame, Seanie B and Huw Stephens have all been spinning the excellent new tune from The St8jackets ft MC Chickaboo – Move & Rock.
Kissy Sell Out, having played it the last 2 weeks in a row – particularily loves the special shout out MC Chickaboo did for him on a special Kissy Sell Out VIP versions and Raw Kwame after several spins on his own show, loved the record so much he then recommended it on Huw Stephens show in 'King Ras Kwame's Court of New Urban Wisdom'. Plenty more to come…
Move & Rock is out now.
DOWNLOAD FROM:
Beatport
iTunes
Amazon
Trackitdown
DJ Download
Juno Download
DJ Tunes
Audiojelly
Masterbeat
Dance Music Hub
Napster
MIXES: ORIGINAL MIX / CUT & SPLICE REMIX / AEMS DUBSTEP REMIX / ASYLUM DUB / KEEWIX REMIX
WELCOME TO THE ASYLUM!
MC Chickaboo, the award winning UK's number one female MC teams up with The Str8jackets following collaborations with Timo Maas and Rennie Pilgrem for an insane Urban Dance, hip-hop hybrid sound that is already causing havoc in the clubs and on the blogs due to the killer new single "Move & Rock". Effortlessly crossing genres "Move & Rock" is smashing up all clubs from the legendary Space Terrace in Ibiza to the UK Funky floors of Twice As Nice, picking up radio spins from Ras Kwame and Seani B (Radio 1 / 1xtra) and is already building into THE summer anthem!
THE STR8JACKETS FT MC CHICKABOO "MOVE & ROCK"
Watch the fan video
Related Posts